this is just a summary thread about my past cars that have brought me to my current situation..
his was my first nissan an R-reg 1.3 micra which after finished college and getting a job i wanted to do something special to it..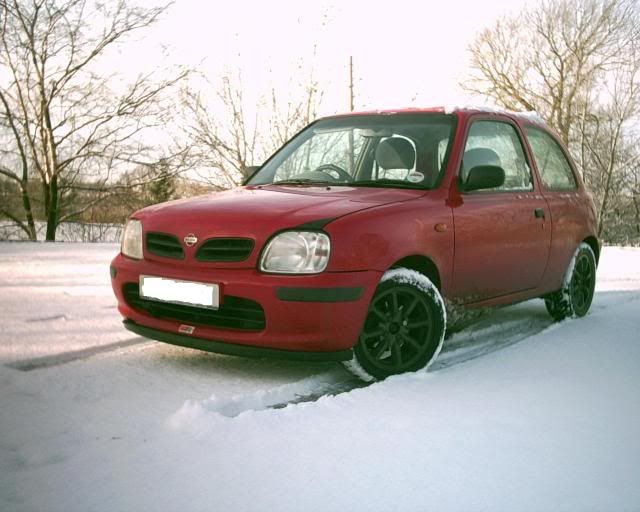 so out came the old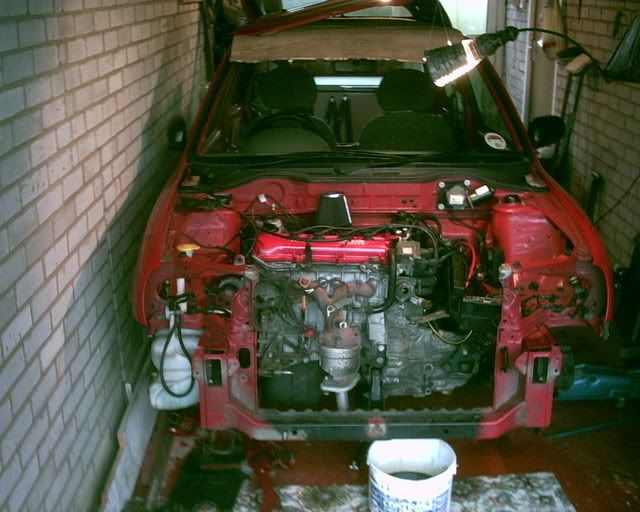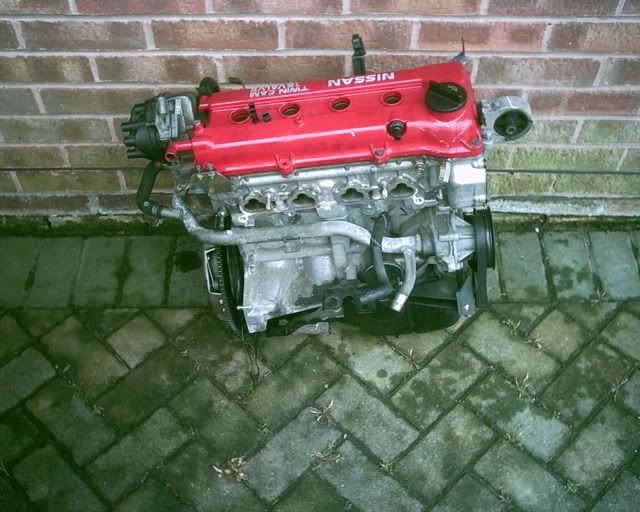 and in went the new!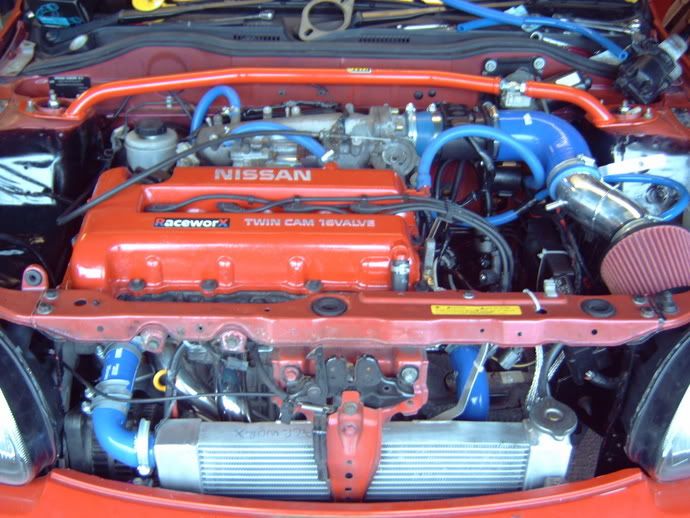 an SR20DE 2.0 almera GTi engine..
before it reached that stage above i decided i would learn how it worked so i took it apart..
Before:-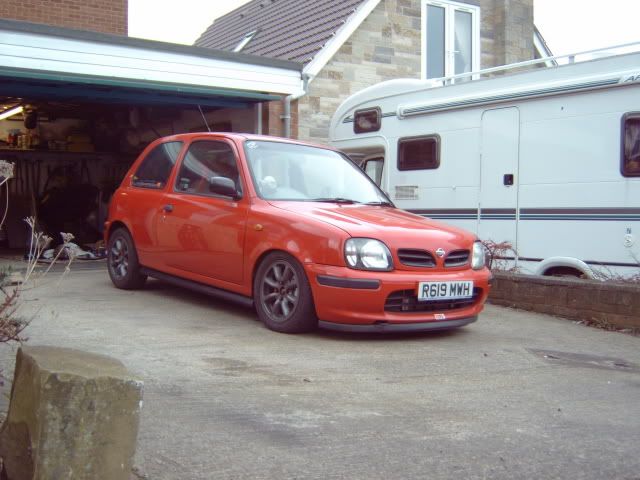 during :-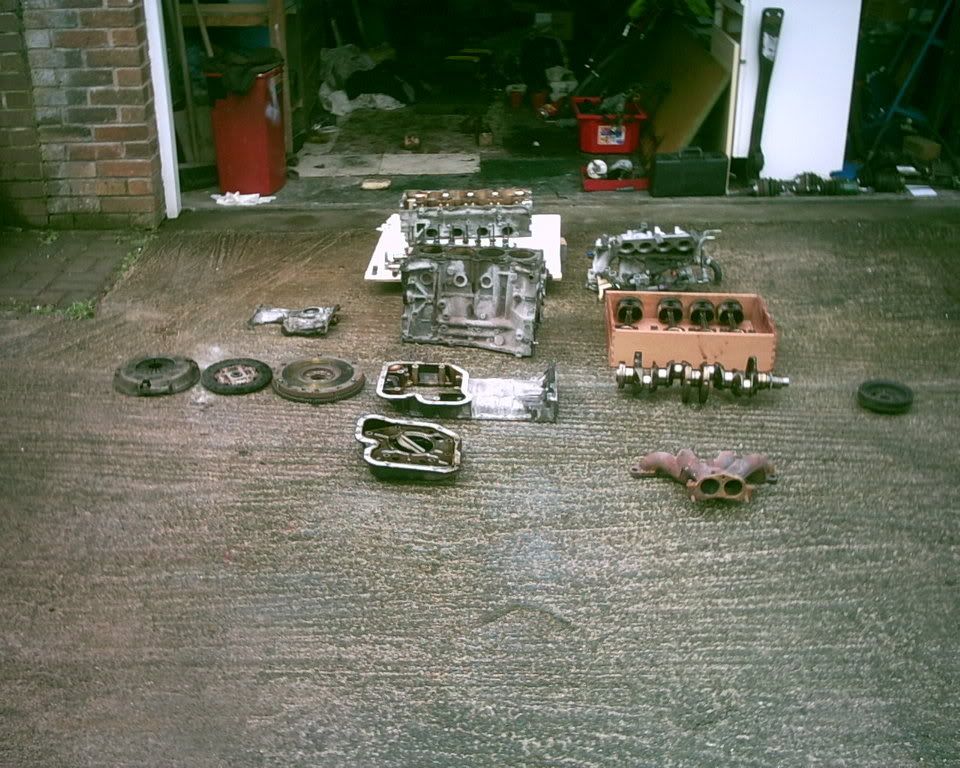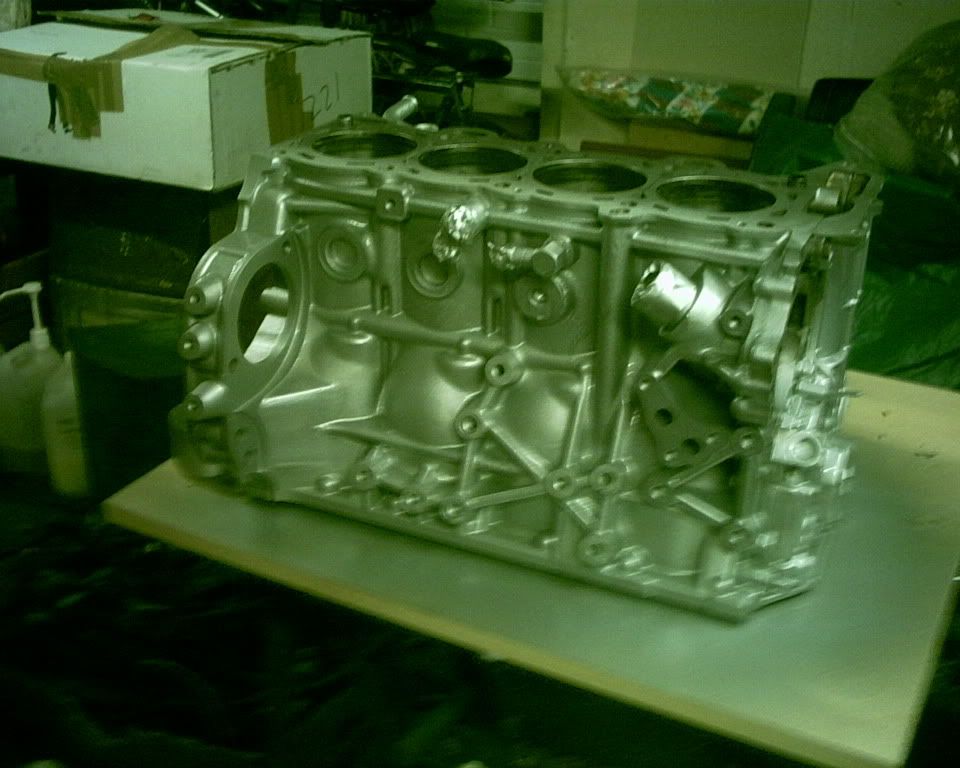 and after before it went in the car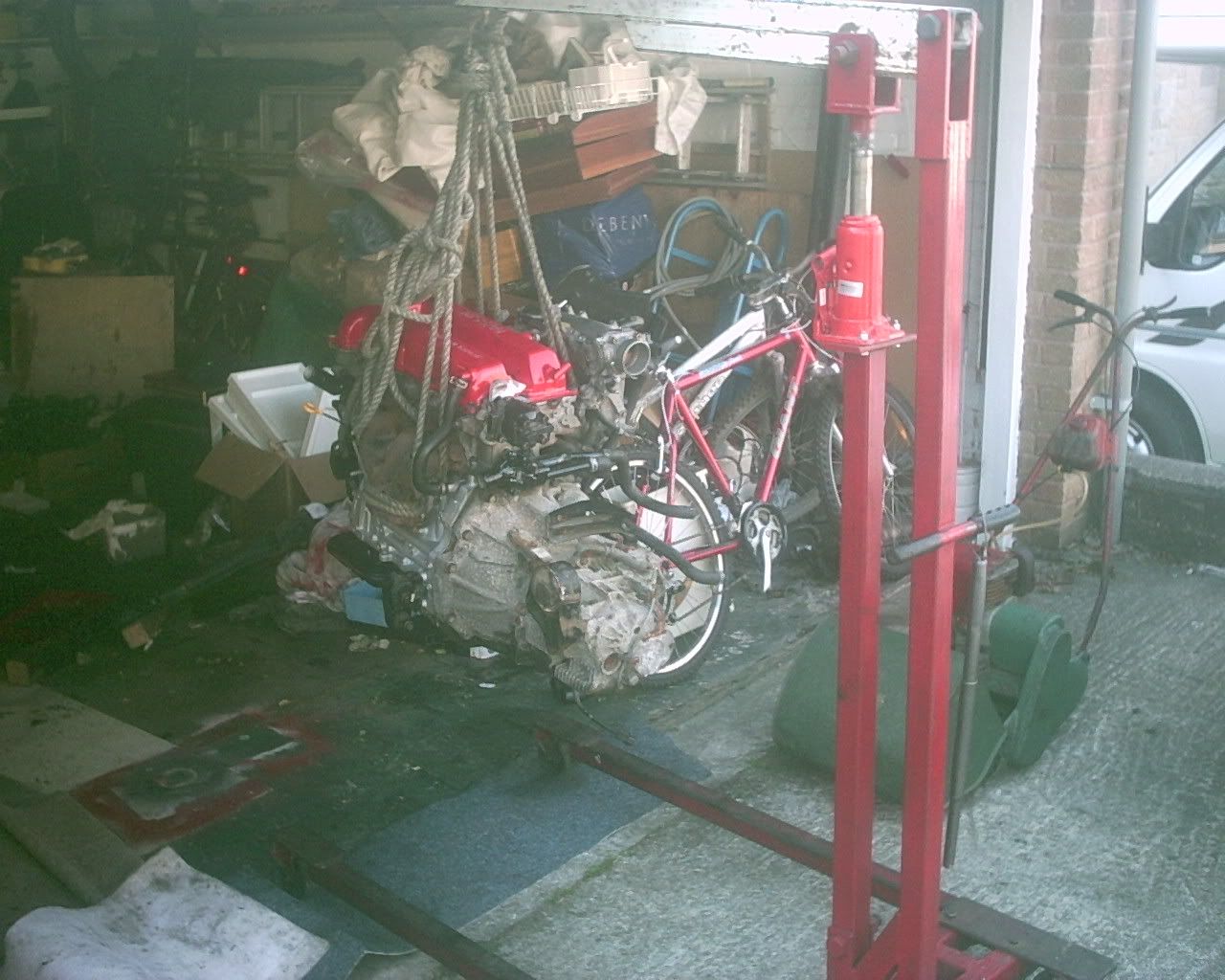 i worked on every bit of it.. ever suspension part was uprated/adjustable. massive brakes, stand alone engine management i spent thousands on her but sadly i spent to much and before she was on the road i had to sell up..
but she was great to look at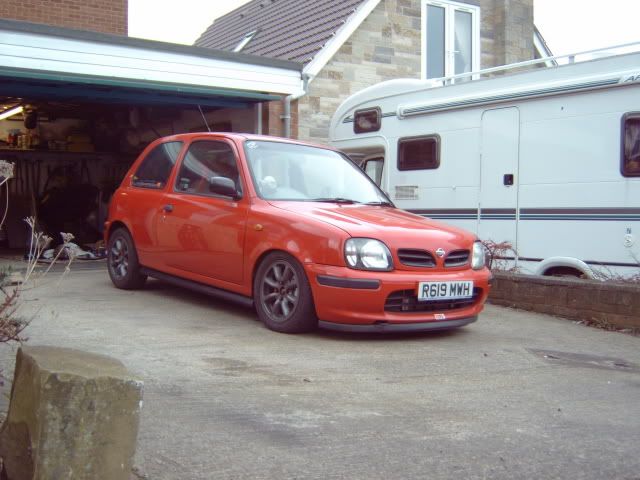 i did manage to salvage all the suspension and brakes from the red one so when i got back on my feet i managed to get hold of a blue 1.3 S which i messed with..
before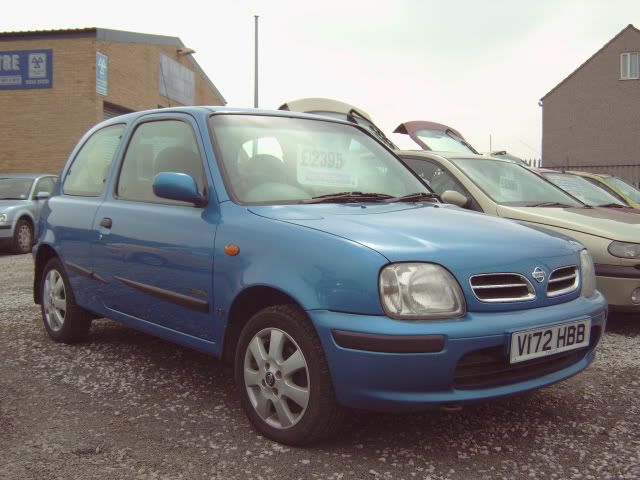 after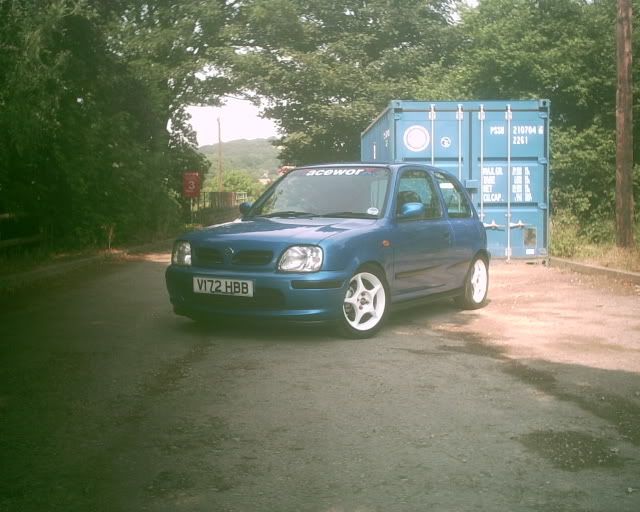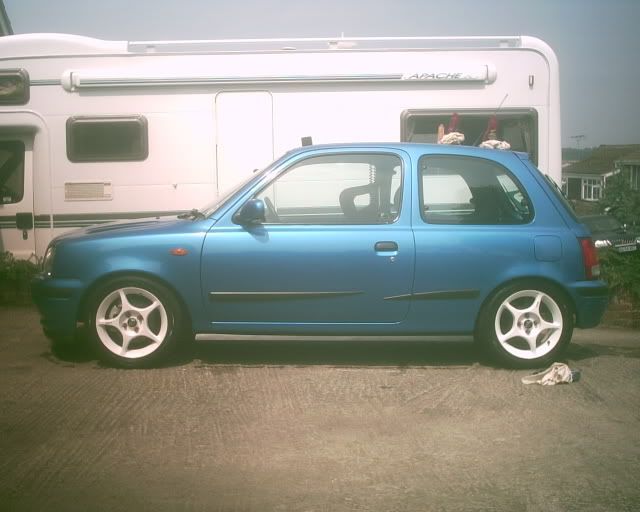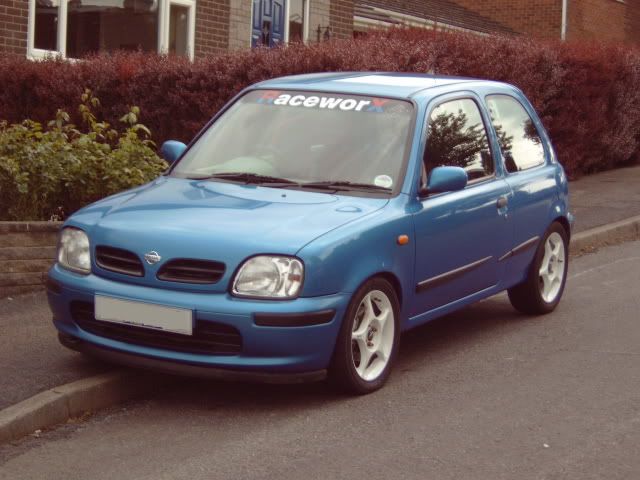 this was and still is the most fun car iv ever driven.. it wasnt fast in a straight line but with all the suspension kit i had on it and the brakes meant it could keep up with most things on twisty back roads..
after that i had another micra 1.0 that i used to just run around in whilst i saved for a new car.
which turned out to be a phase 1 almera GTi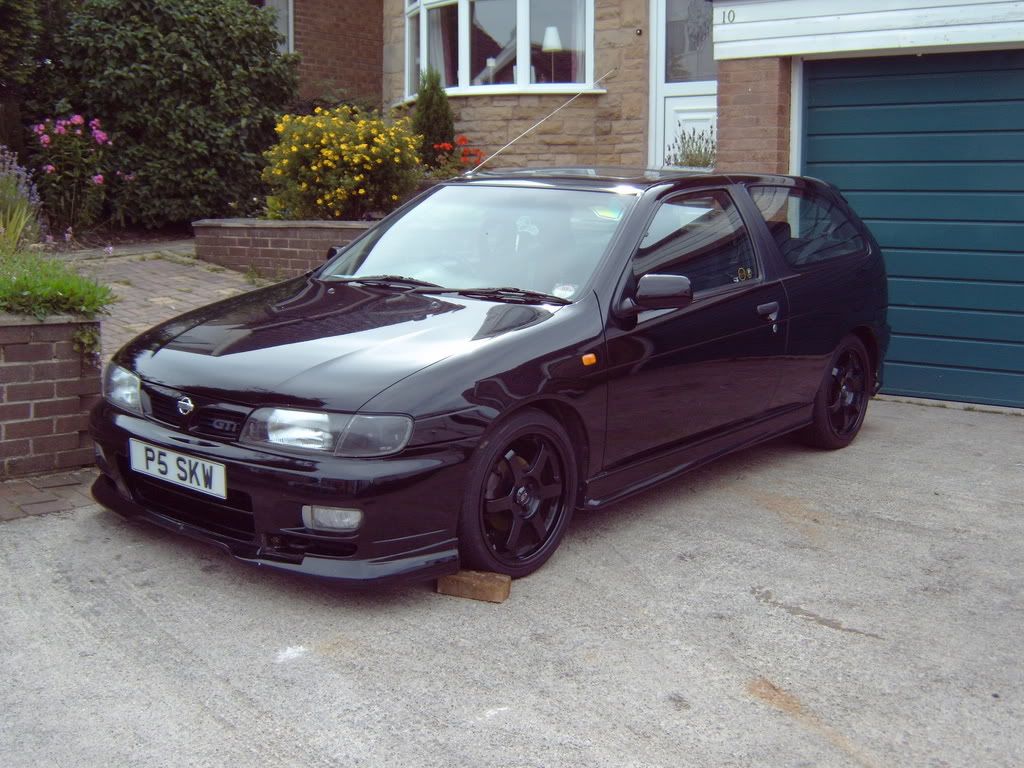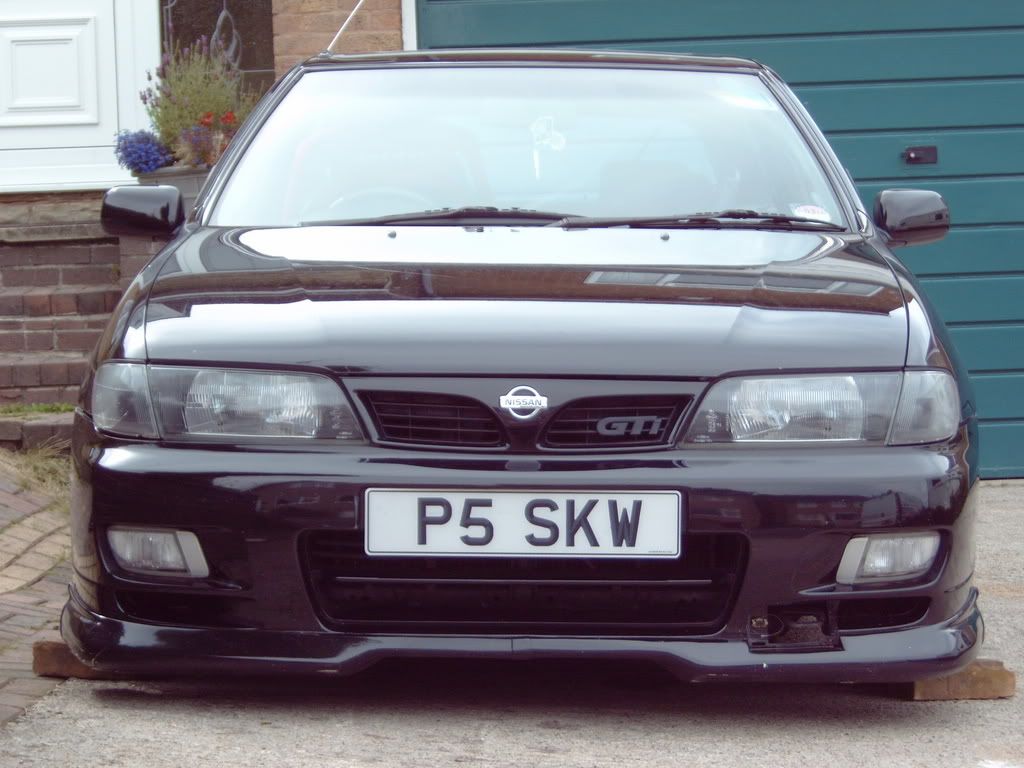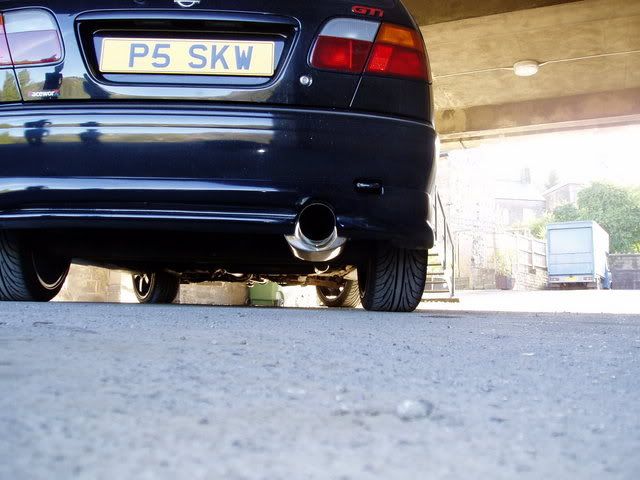 sadly when we had the last major floods i drove this car through what i thought was a puddle.. it turned out it was a burst river and it was 3 feet deep! it ruined the cars electrics.. so i sold it to a friend who had a rusted almera he used the body of the black one with all new wiring loom from his and got it back running.. as far as im aware this car is still going strong!
after that i moved to another almera GTi which was a complete rust bucket that was scrapped and i bought a 1.6 almera saloon..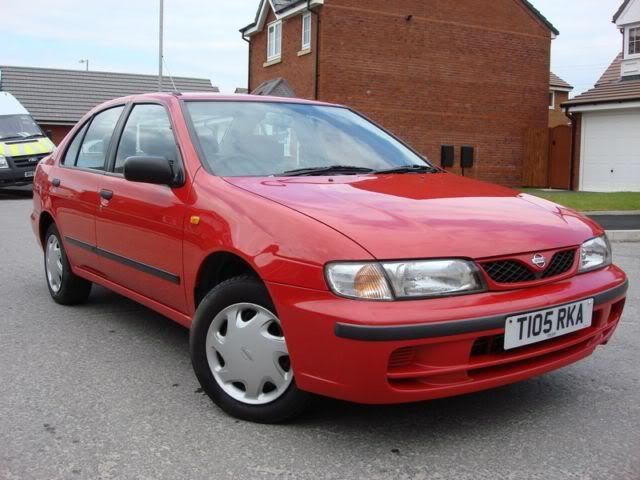 this was to remain standard until i had saved for a pulsar GTiR but whilst browsing e-bay i came across this.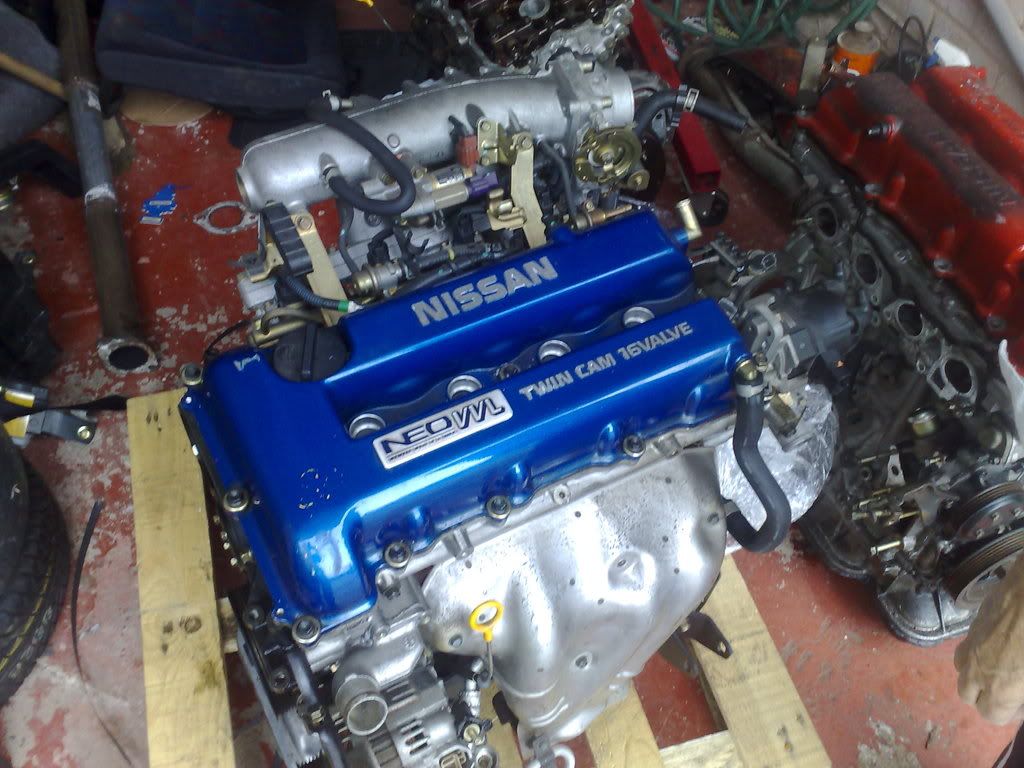 TECH TALK BEGINS
now your probably thinking wow an engine with a blue cam cover.. big deal.. but this isn't just any nissan engine.. it is an SR16VE in japan with hondas Vtec becoming popular nissan decided they wanted to develop there own cam switching system.. this is the result.. they were only sold in japan in a select few cars its a 1.6 engine that makes 170BHP and revs to 8500RPM this was probably the second or third one i had seen in the uk and the scrap yard selling it didnt know what it was! so i got it for next to nothing! and this is how clean it was it looked un-used!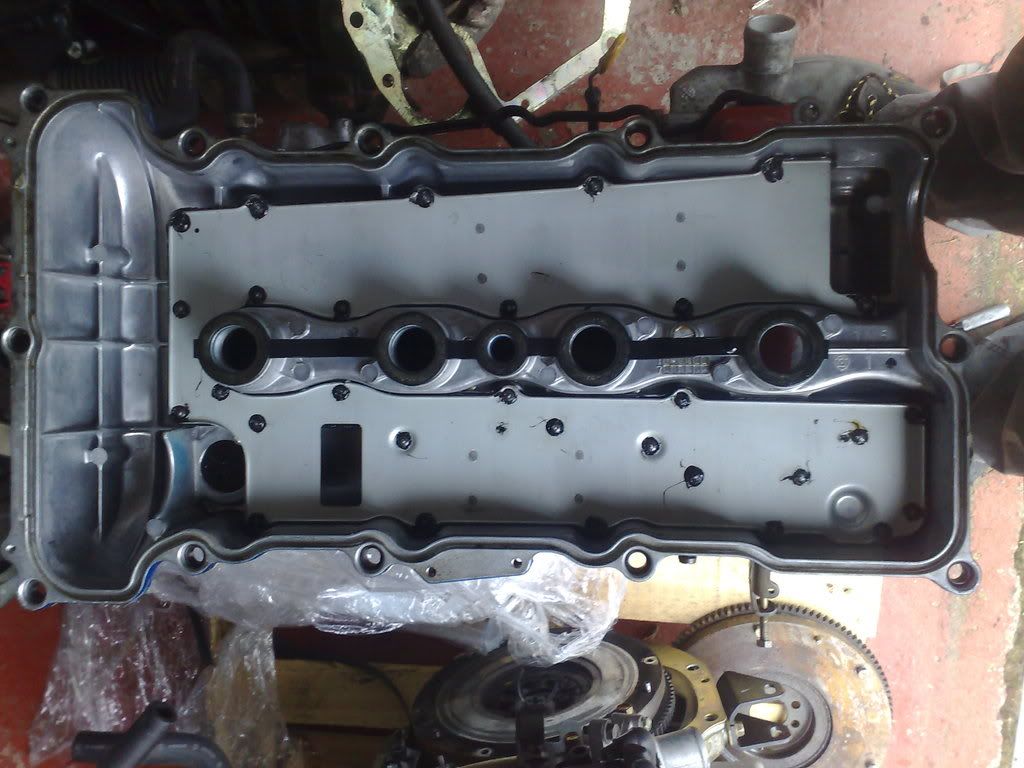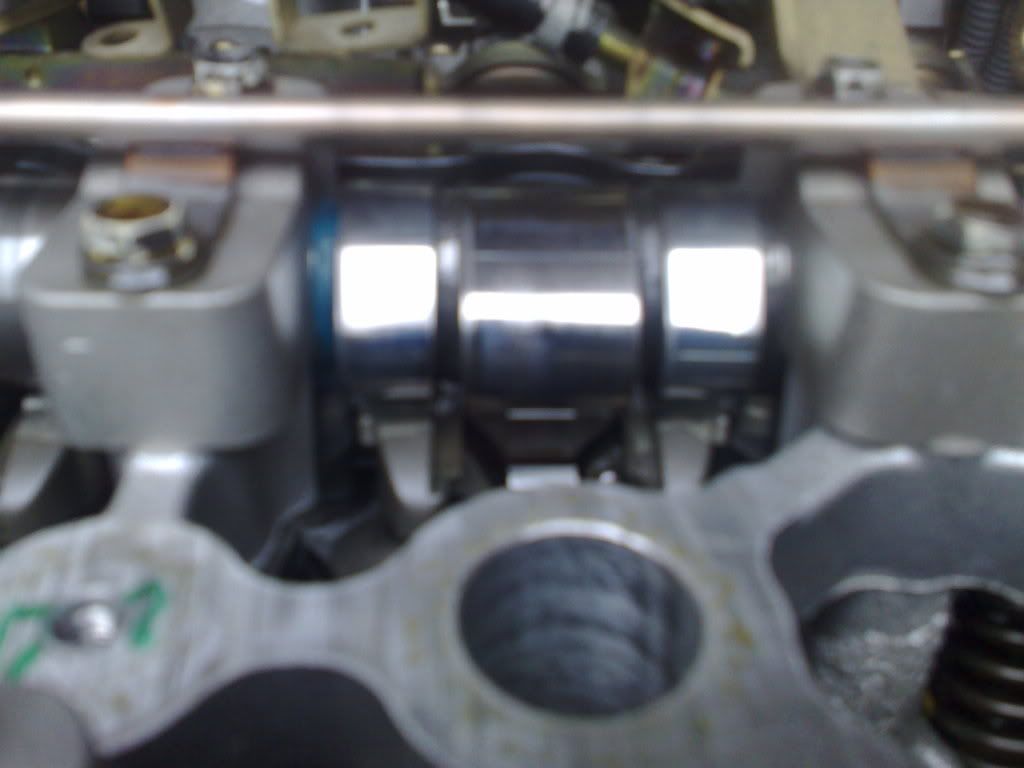 here you can see the different cam lobes the 2 outers are the low ones the middle the bigger high power one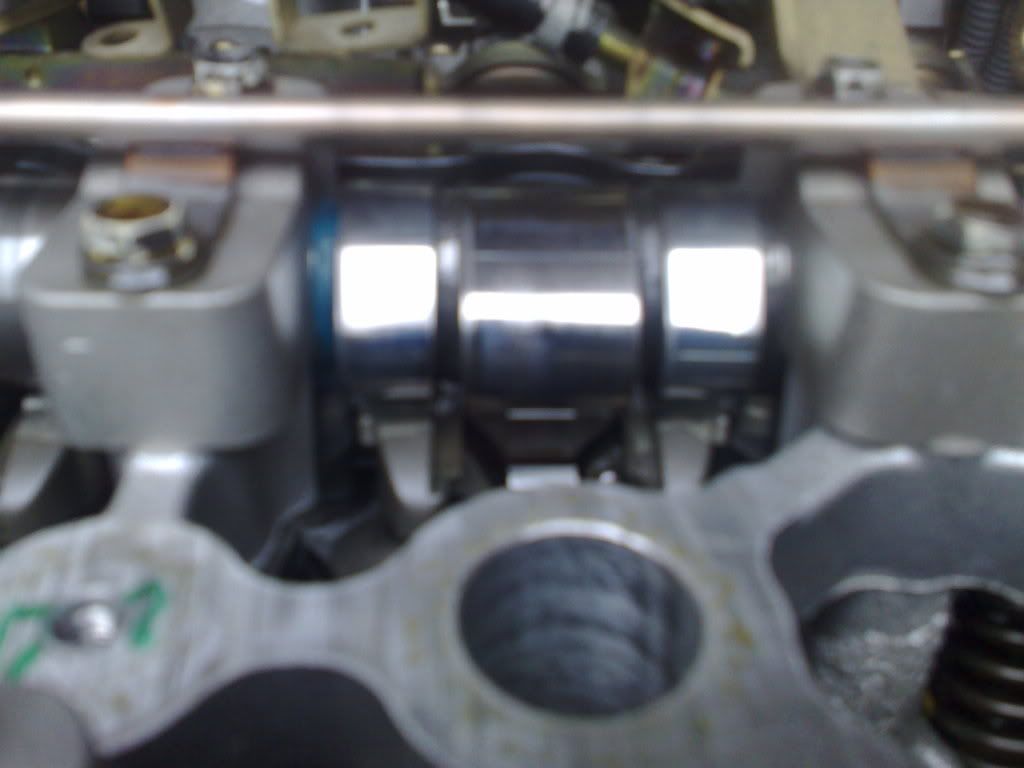 the car this comes in in japan is called a pulsar which is basically a re-badged almera so with some help from a freind in america i managed to get a wiring loom for it and fitted it to my trusty saloon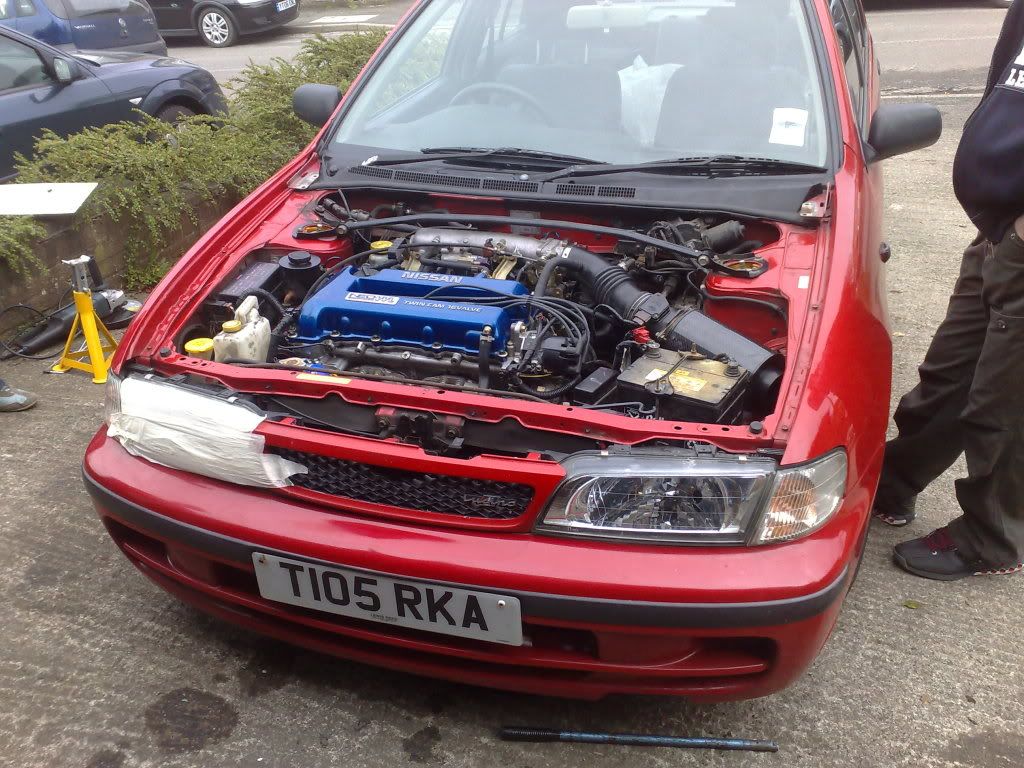 heres a quick 0-100mph video you can hear the cams changing at 5600RPM
http://www.youtube.com/watch?v=OowaoPNCEFI
sadly the car decided to go for a walk whilst i was at work.. the handbake was somehow overcome.. and it decided to eat the neighbors wall!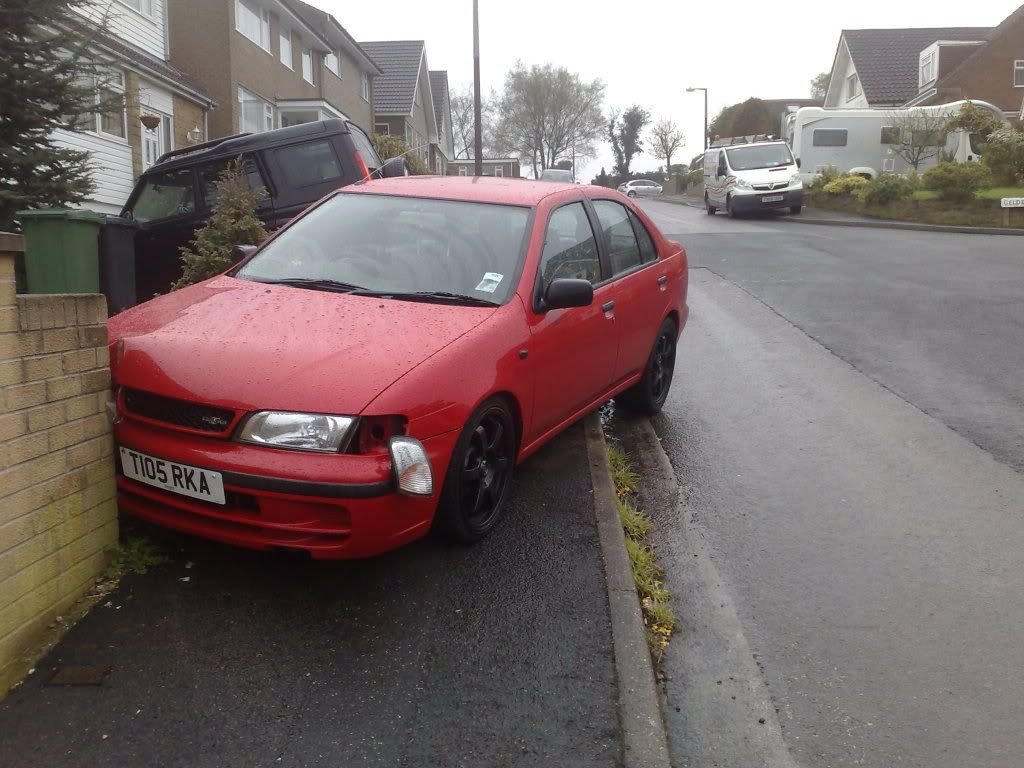 DOE!
so then still fresh from the high of having this engine i bought another GTi this time in silver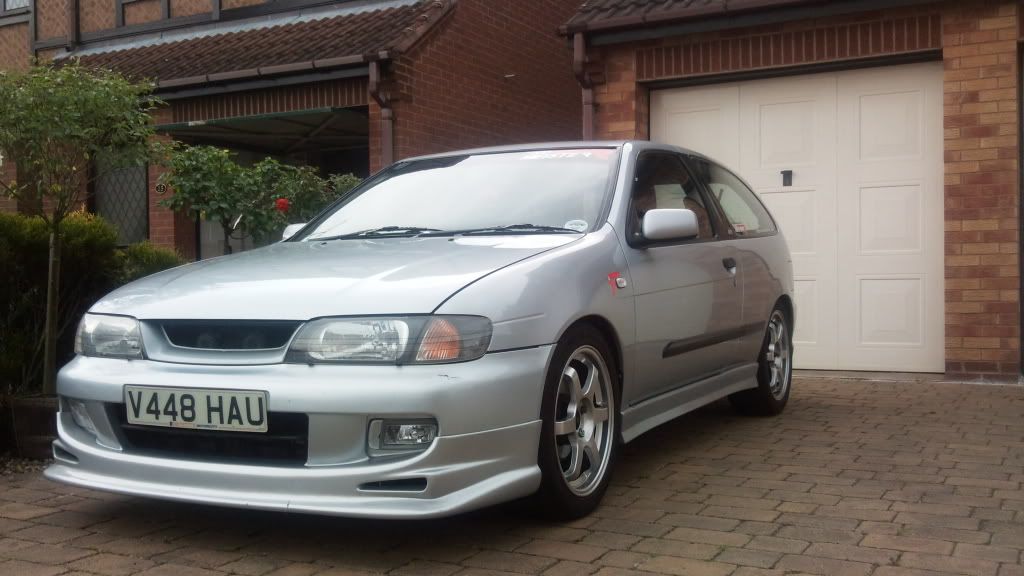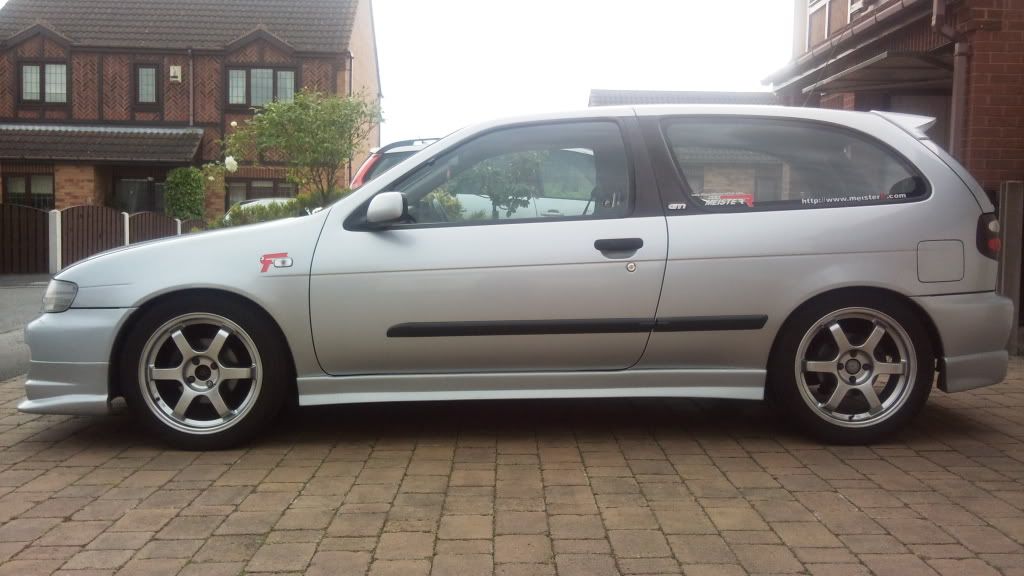 added some nice suspension and the aftermarket jap only Nismo front splitter (lower bumper bit)
More deeper tech bits
so the engine i had in the saloon was an SR16VE if you remember way back to the red micra i had i fitted it with an almera GTi SR20DE now if you know your nissan engine codes you'll realise that the SR stands for the engine series, so the SR20 and SR16 are the same engine on the outside the numbers mean how big the engine is i.e. 16, 1.6, 20, 2.0 the V means variable cam timing E means electronic ignition and the D means double over head camshafts
The SR16 has a 68.7mm stroke crank i replaced it with an 86mm crank from an almera GTi with the appropriate rods meaning i now had a 2.0 variable valve timing engine
increasing the stroke obviously increases the compression and with the high top standard SR16 pistons that comes out at 13.2:1 which is abit much for standard petrol so using some SR16VE N1 pistons you can bring the compression down to 12.5:1 which is what i went for.
this is now a copy paste from the website i posted the build up live on :-
start of copy paste :-
braught over my SR16VE lump from my nans a few weeks ago and its been sat ever since waiting for parts.. well they turned up this saturday.. bigup Gspec got the lot all in a nice big box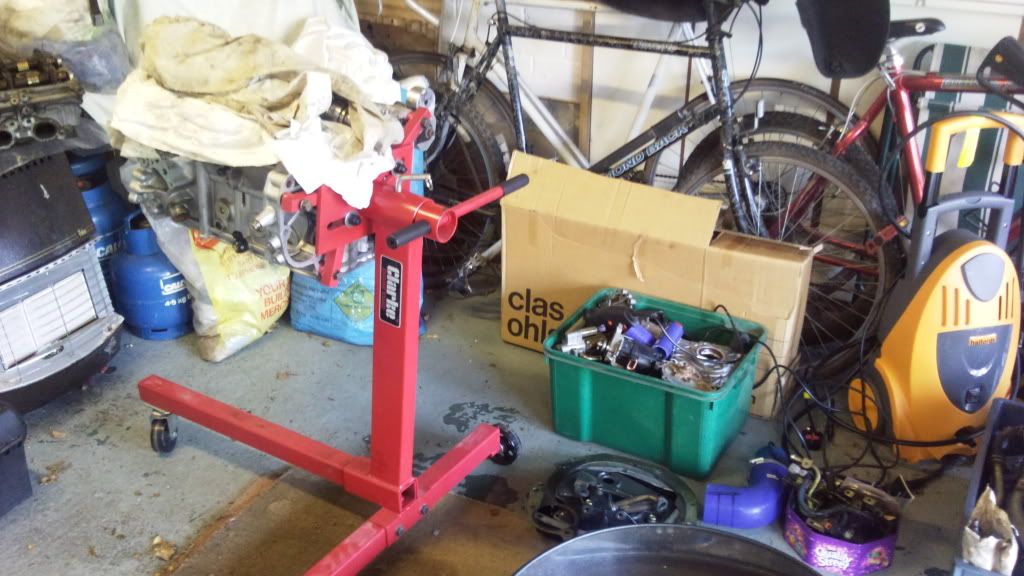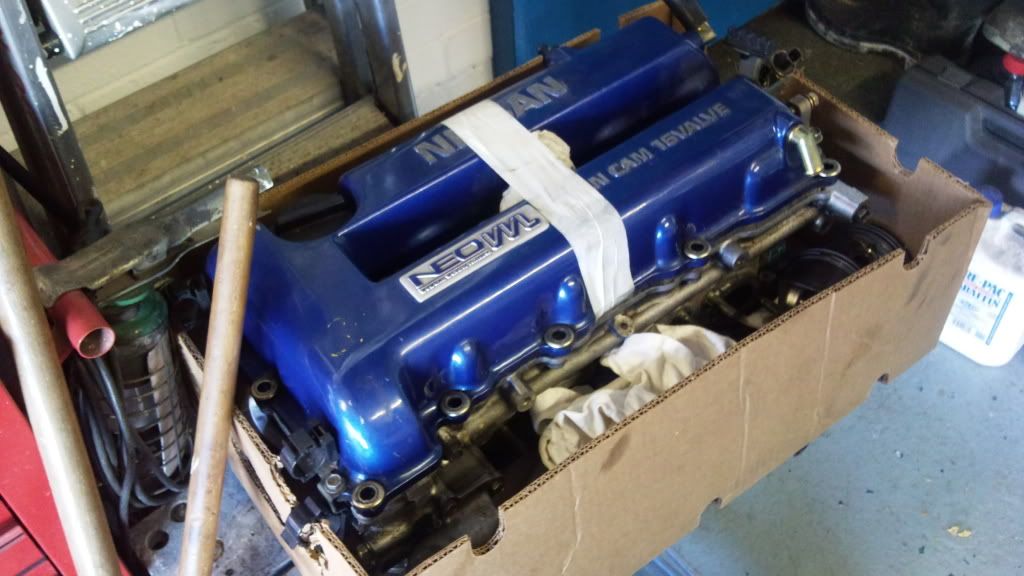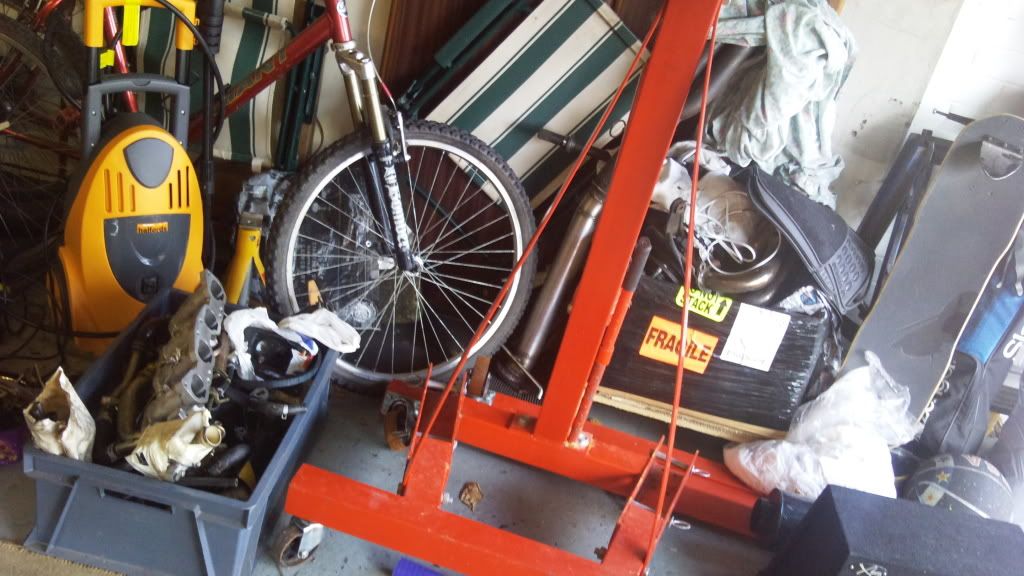 so a nice pile of bits to get working on..
first off was sorting the windage tray in the sump to clear the longer stroke crank:-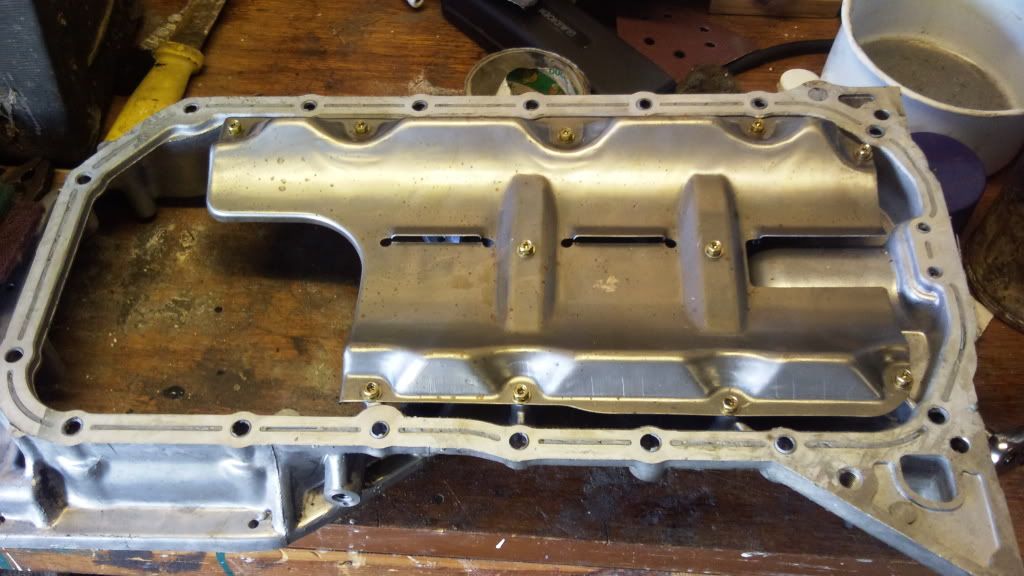 ground the mounts down by 5mm and the fins down by 5mm to give 10mm more clearance.. and then tapped them down abit more for good luck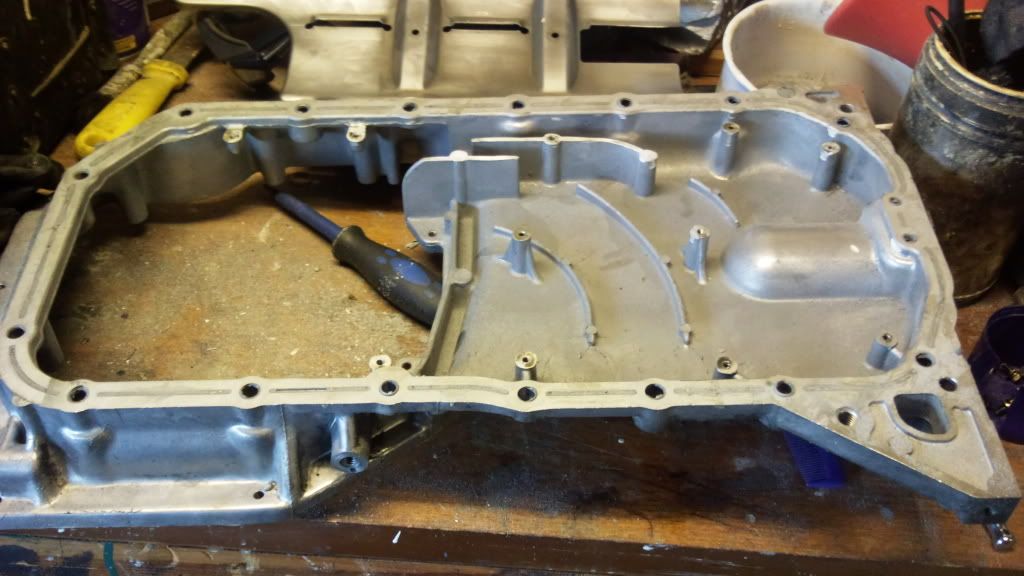 finished :-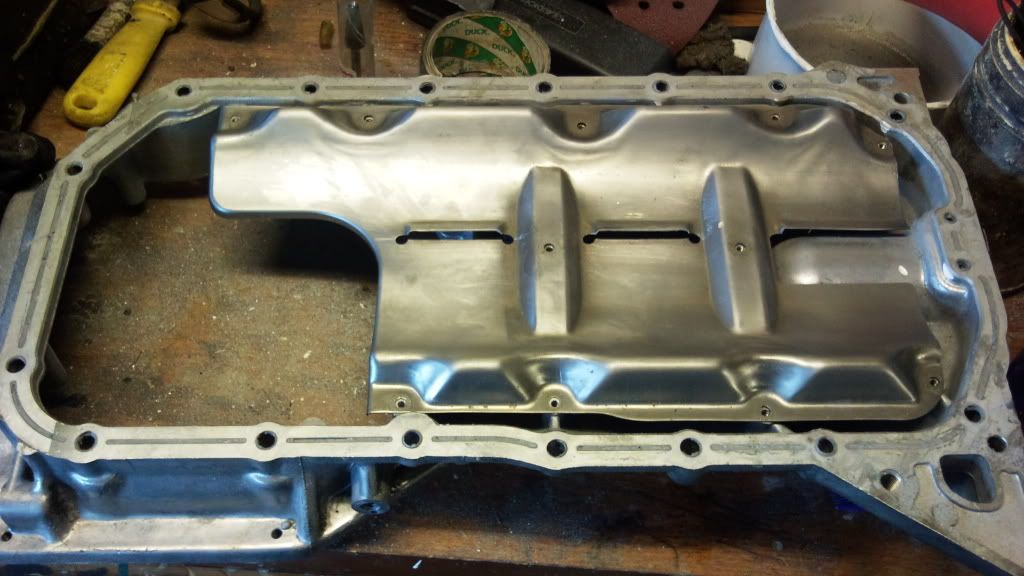 next up was the known TB screw problem so i took them out and abit of locktite on them..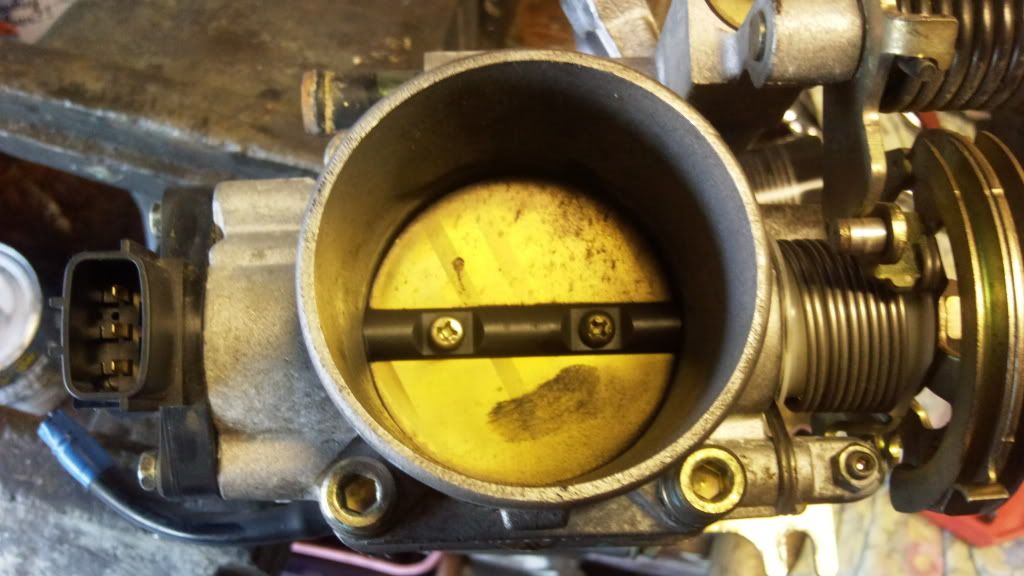 next up was the remote oilfilter plate which didnt fit so i had to knock up a spacer it may not work but we shall see..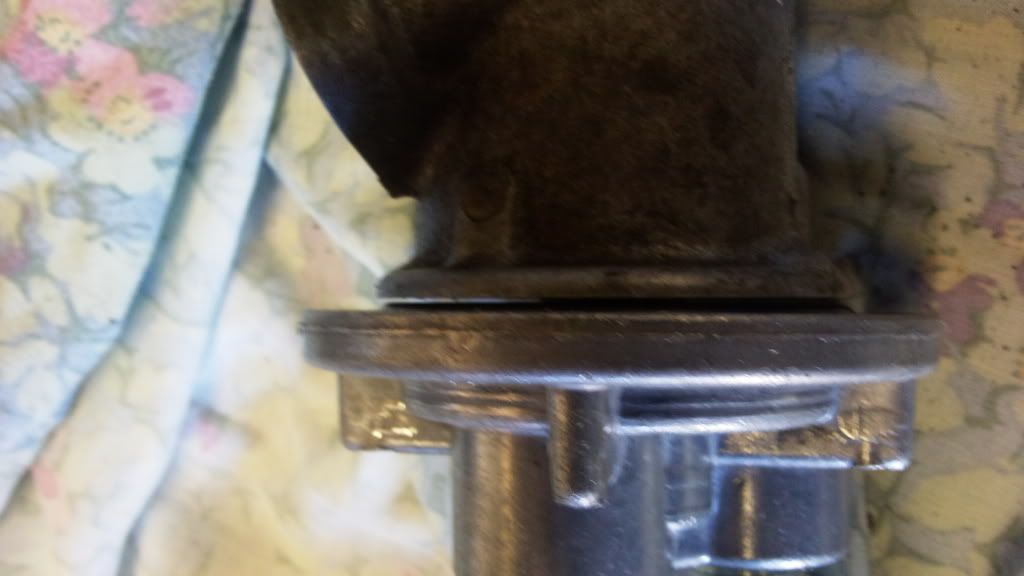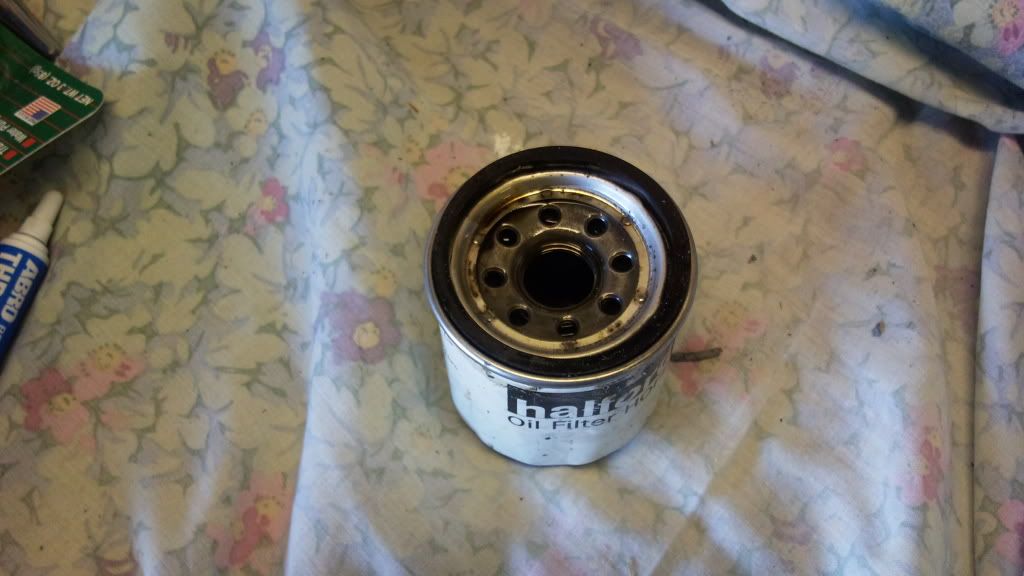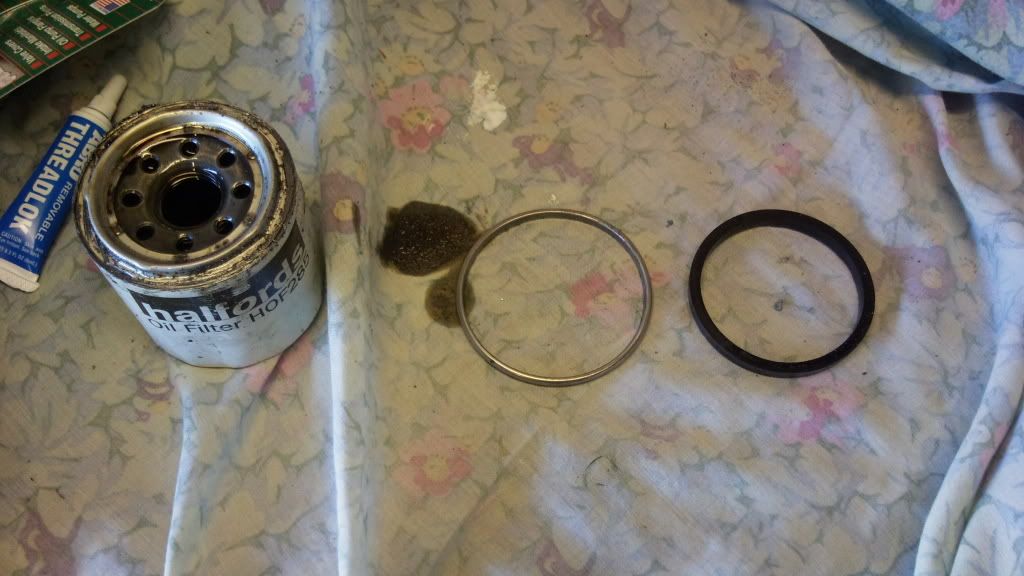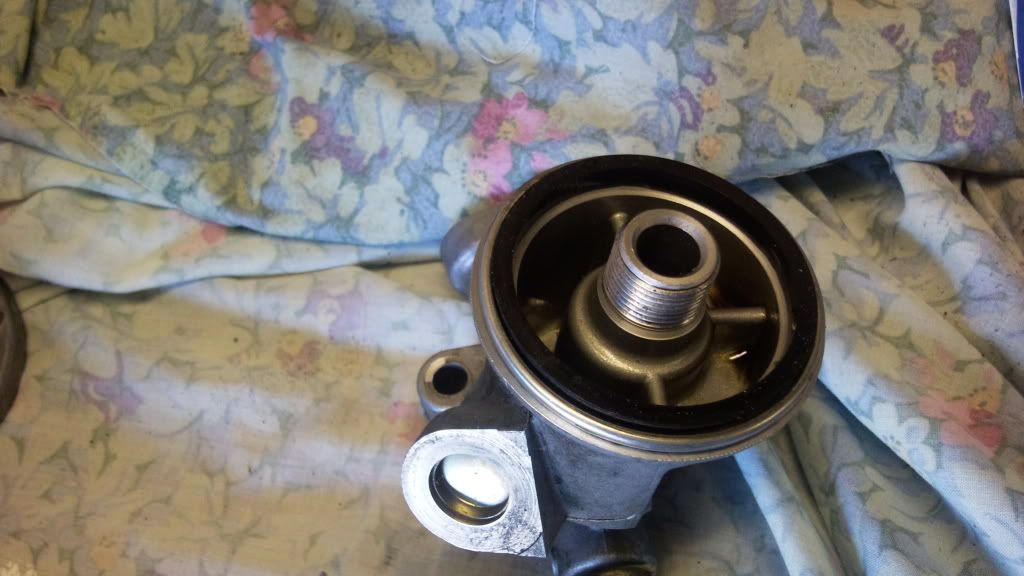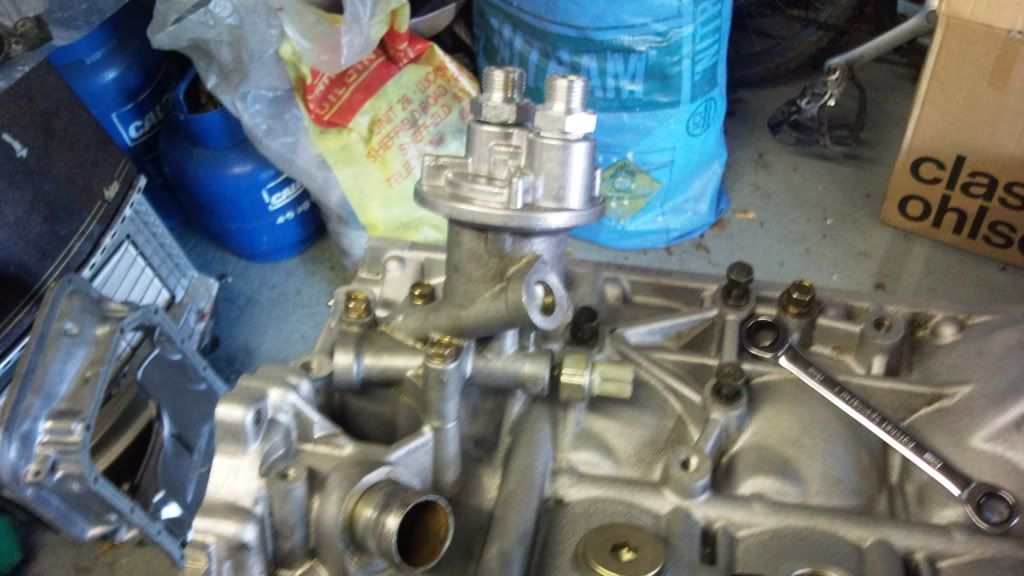 following that it was time to port match the fuji manifold to the VE head :-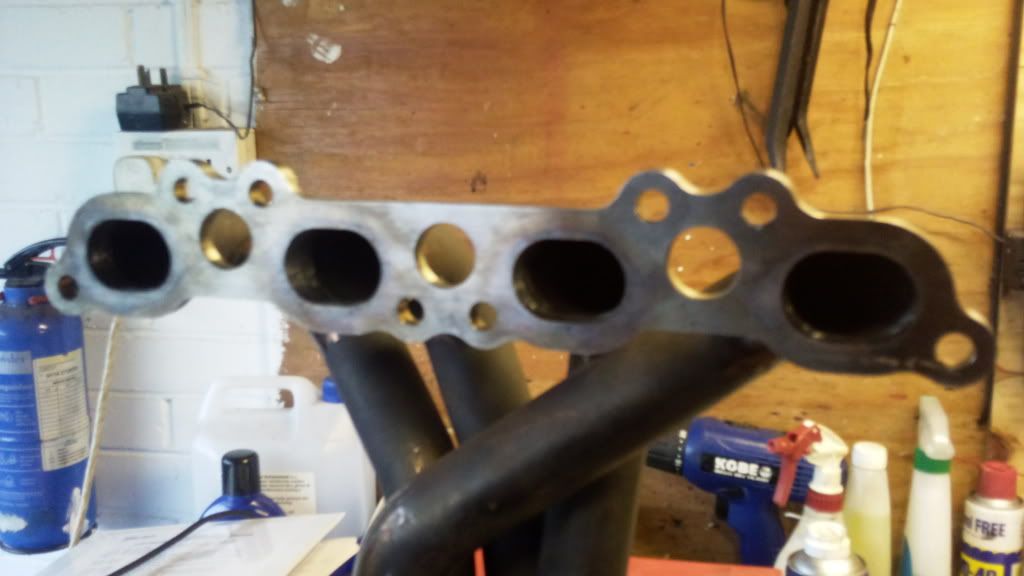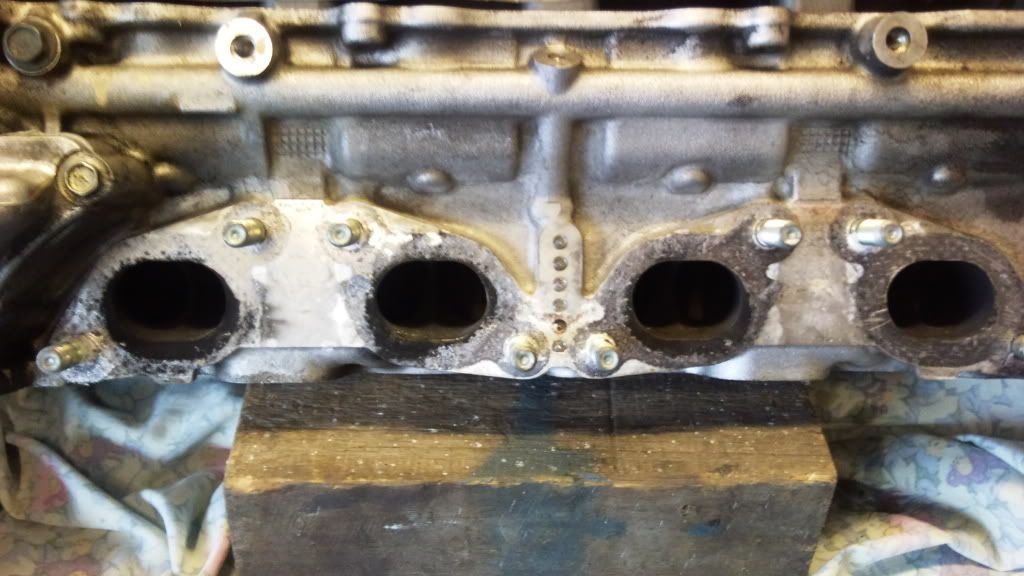 made a template up then got the die grinder out and some stones for smoothing.. i forgot the after pics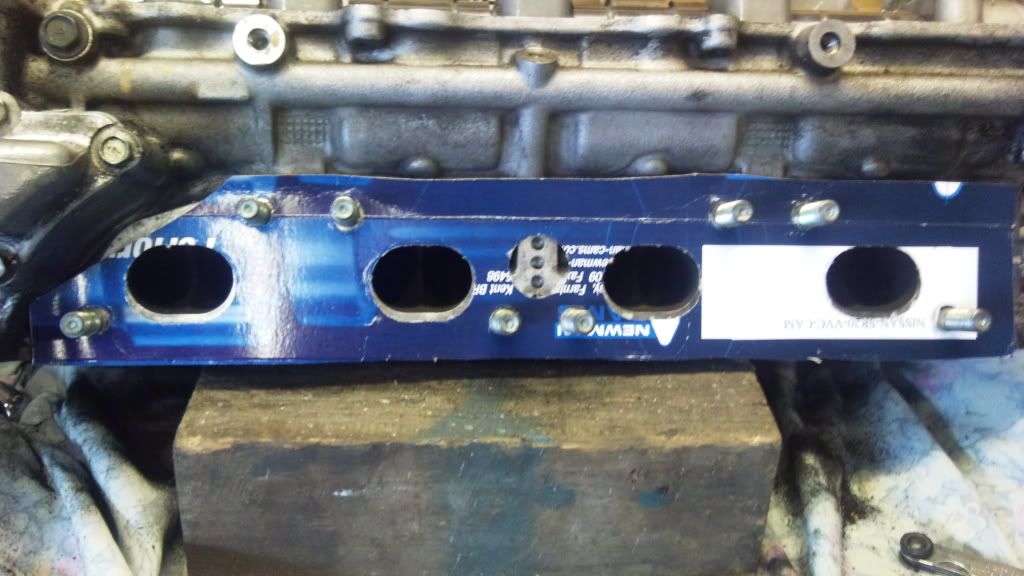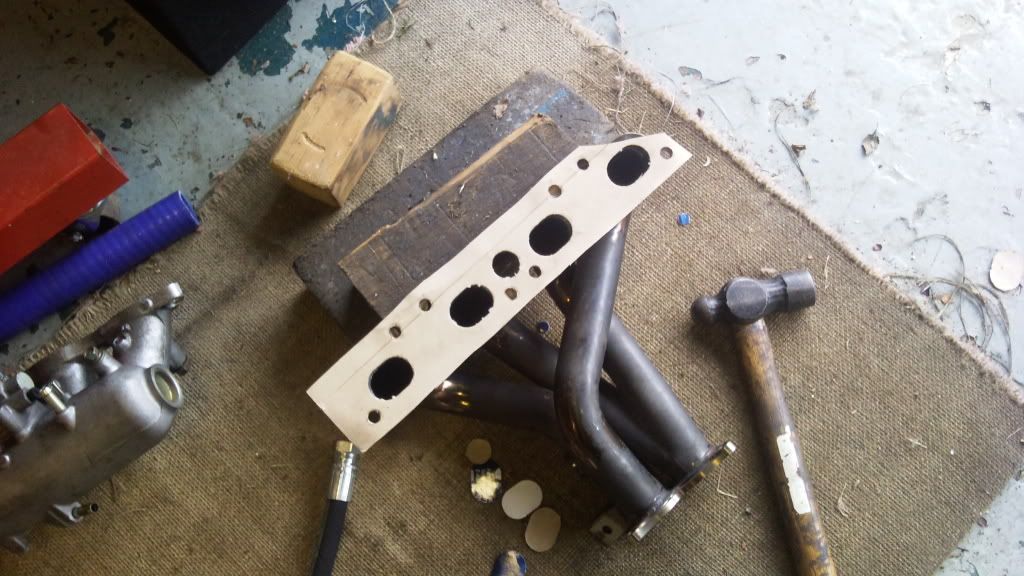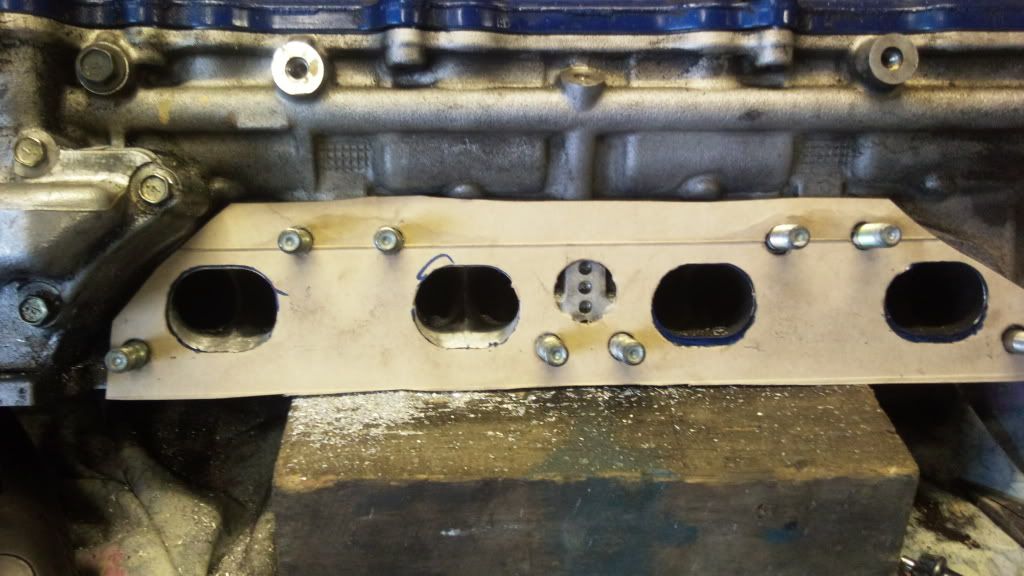 so with that all smoothed and matched it was time to shim up the N1 cam copies from newman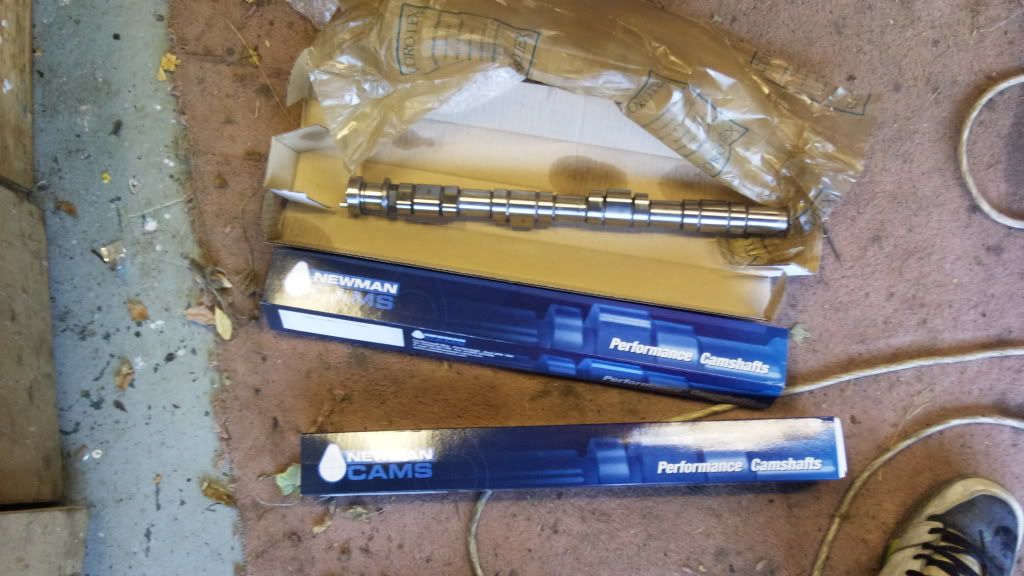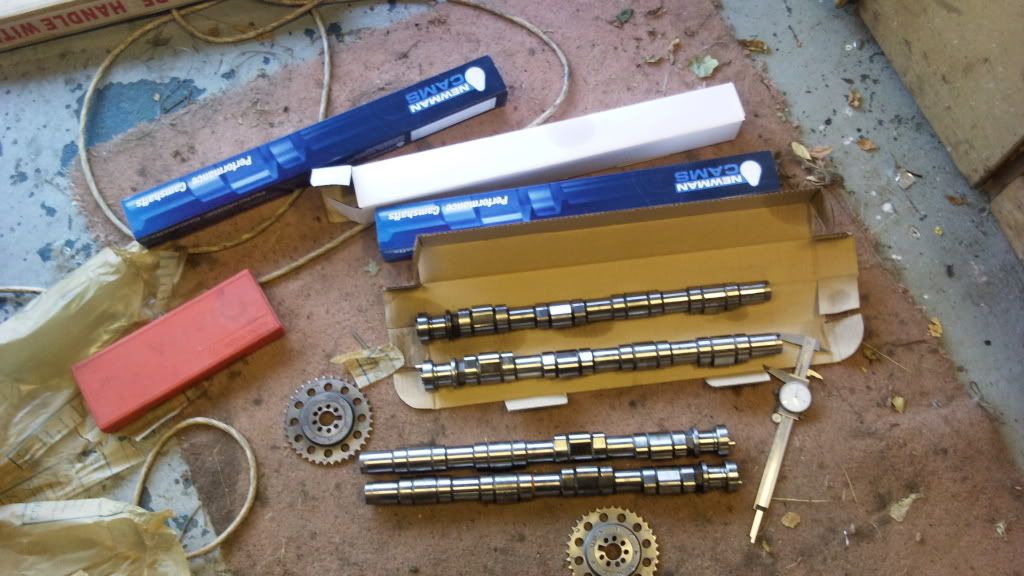 got a mate to me some spare standard 20ve cams to take measurements from..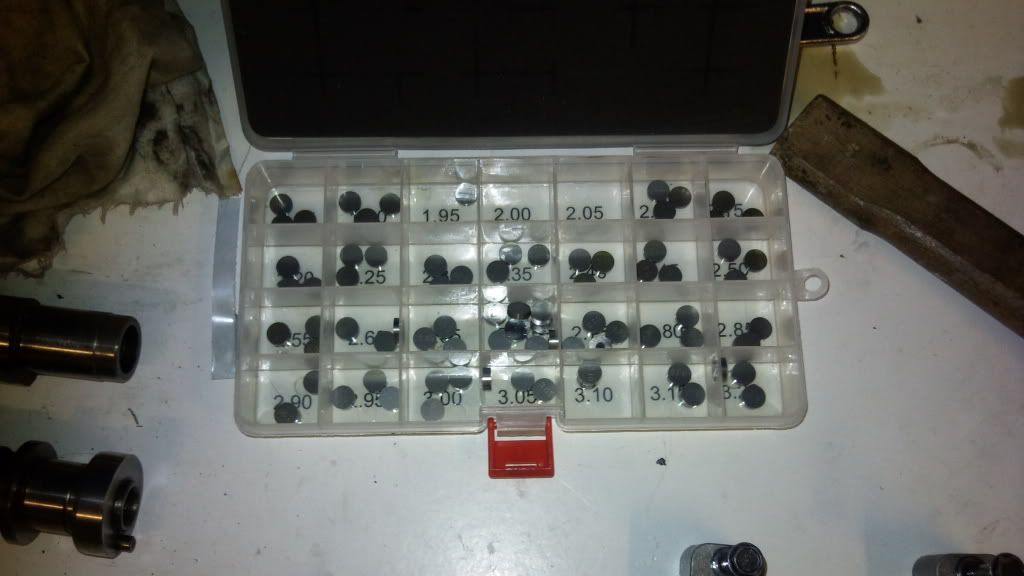 i had ground my own shims but these were available on ebay for cheaps and are great perfect fit
next up was modifying the SR16VE N1 pistons to clear the oil squirters..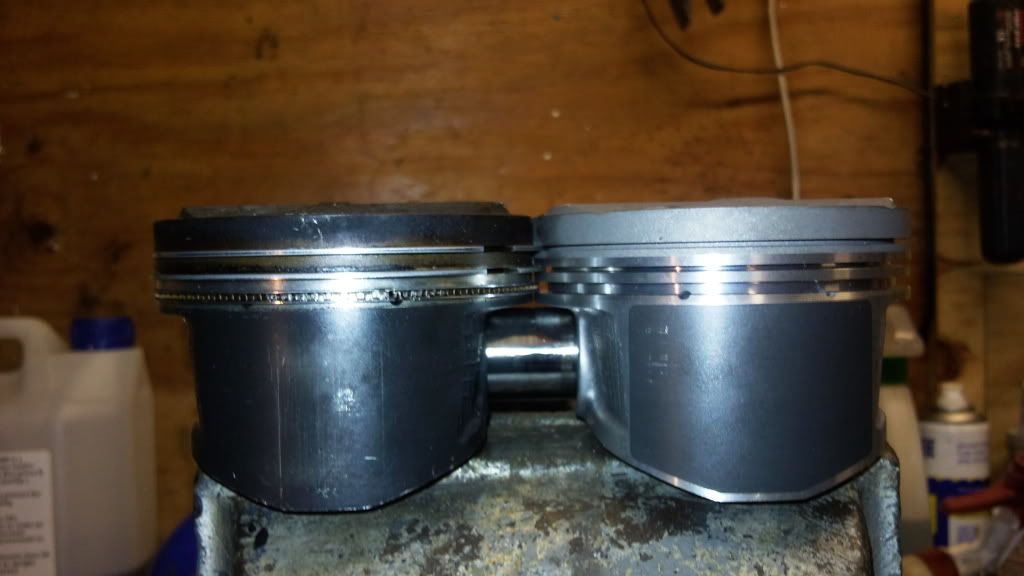 N1 vs 16VE pistons you can see the extra oil channel where the two holes are that aid crown cooling something i didn't know about till putting them side by side..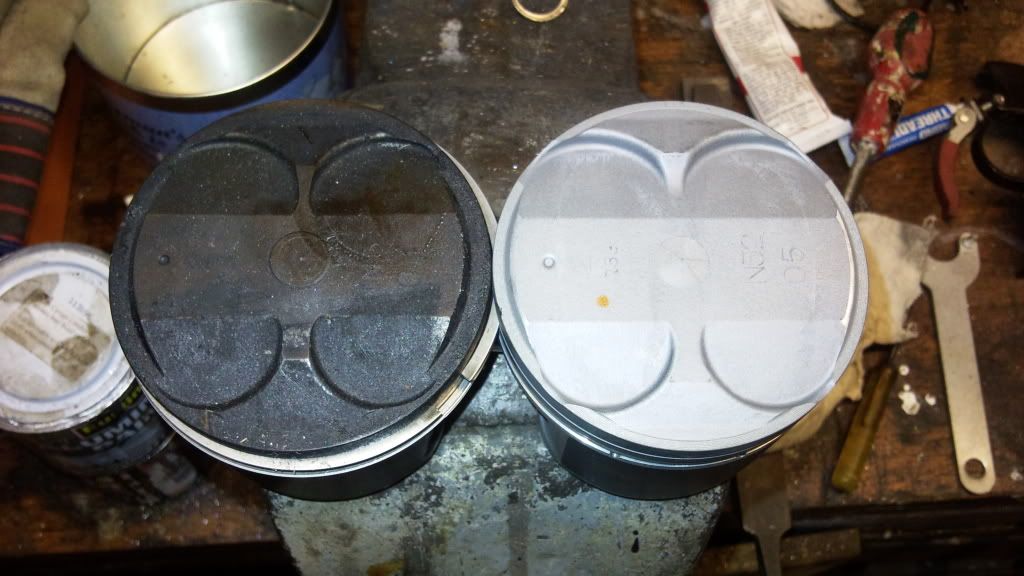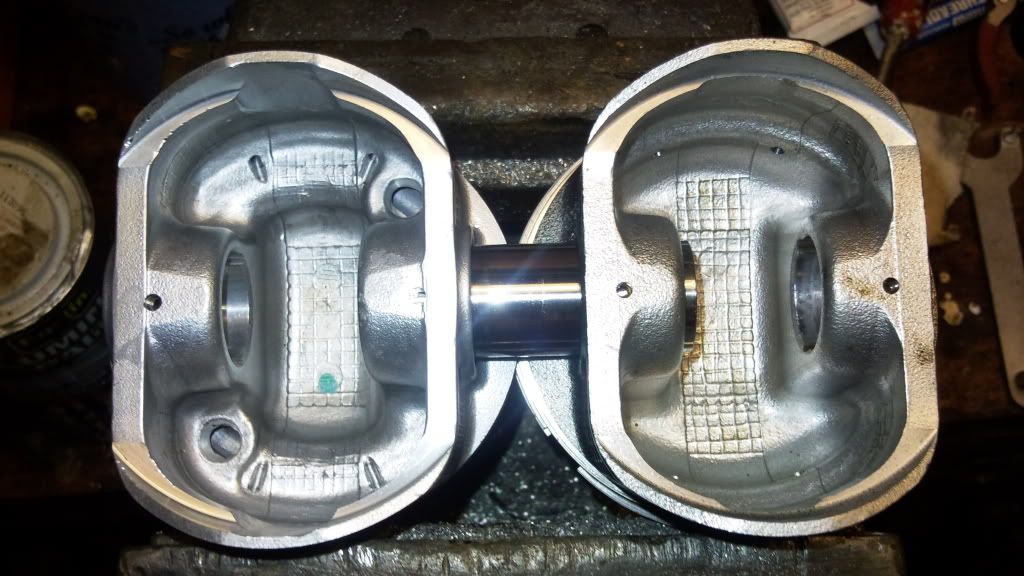 checking the pistons against the squirters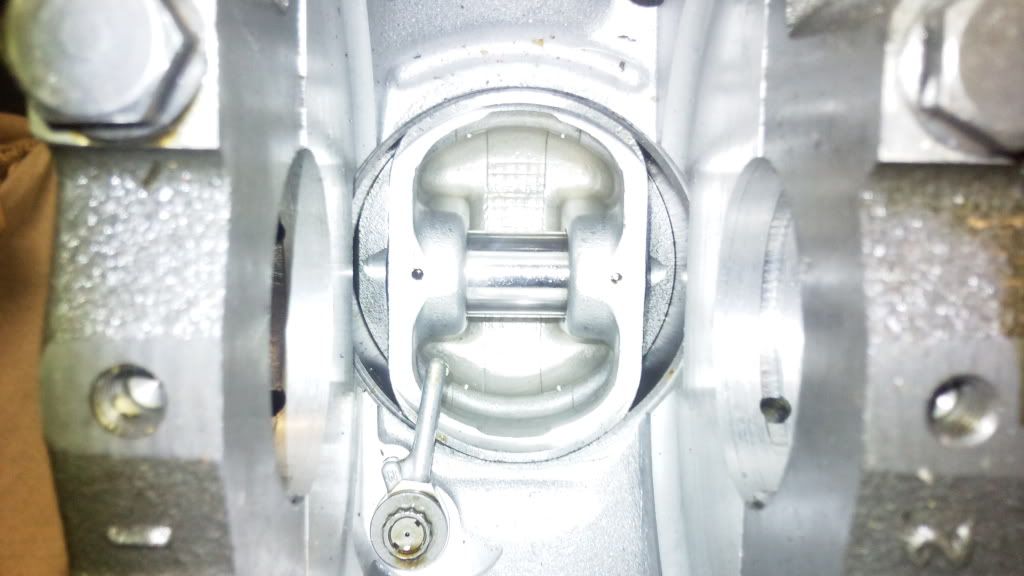 i then notched them all myself and got them all to exactly the same weight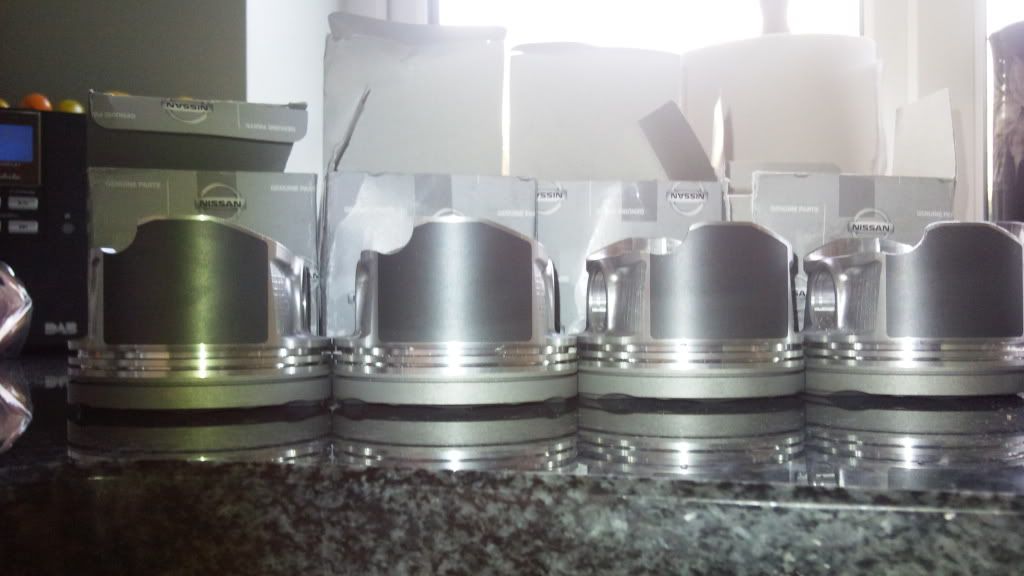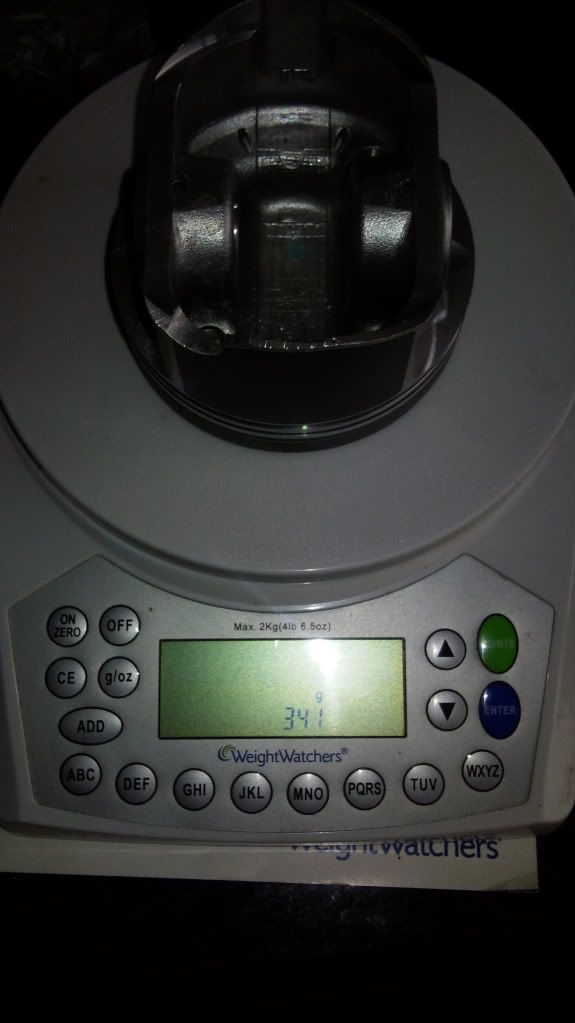 then i assembled the inlet with its new nismo FPR and FP gauge
then it was time to assemble the rods with there new ARP studs and ACL 19mm race bearings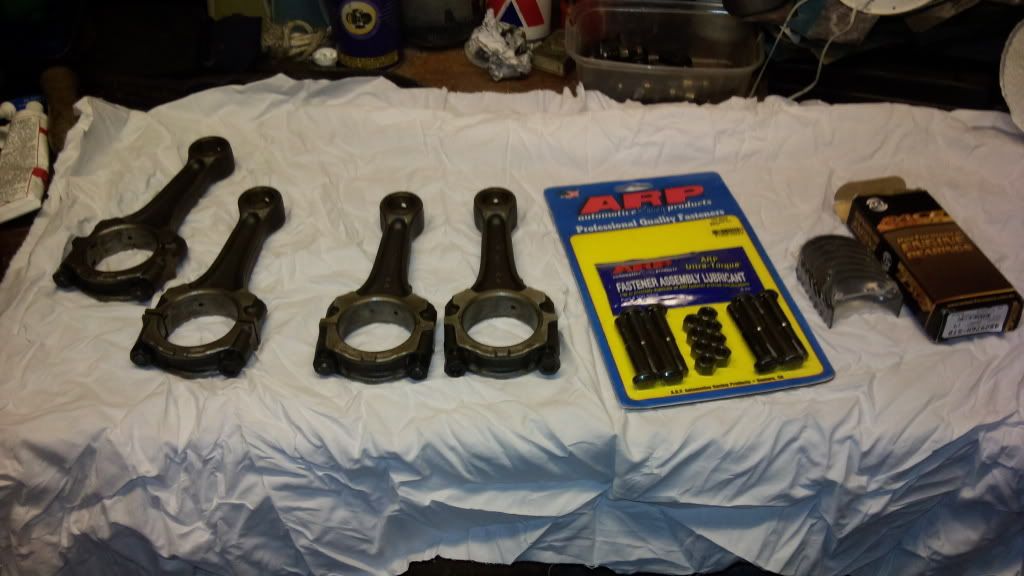 rings were then gapped and installed sat waiting to go in the block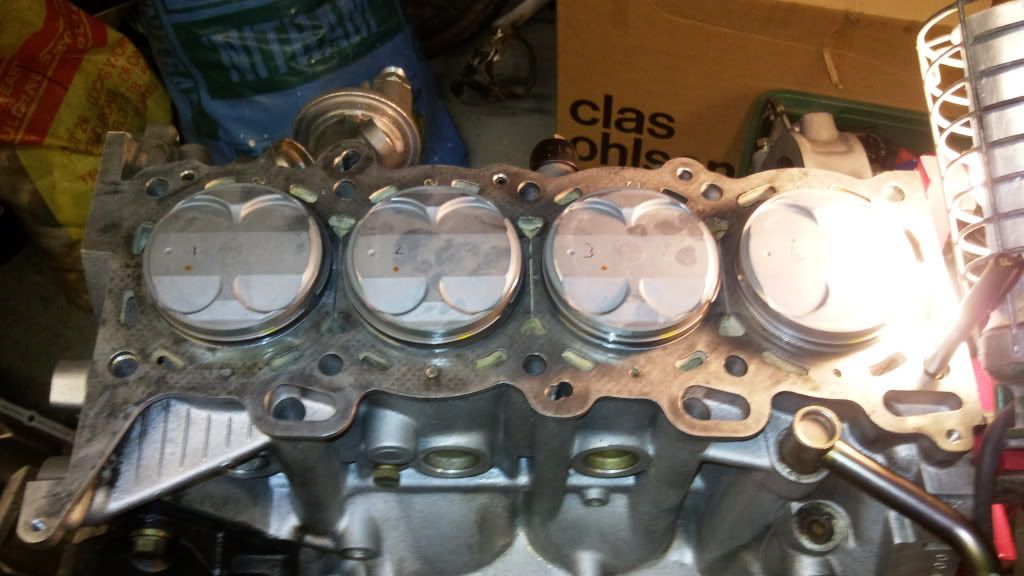 crank in with new bearings rods bolted on all torqued up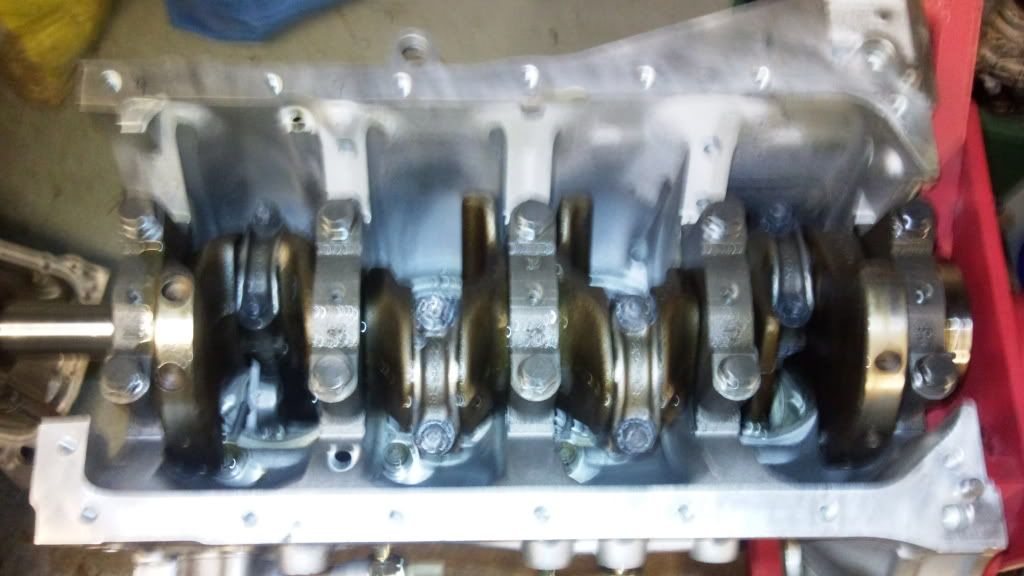 oil squirter gap
http://img.photobucket.com/albums/v355/ ... oto727.jpg
all the hard stuff done it was case of throwing everything on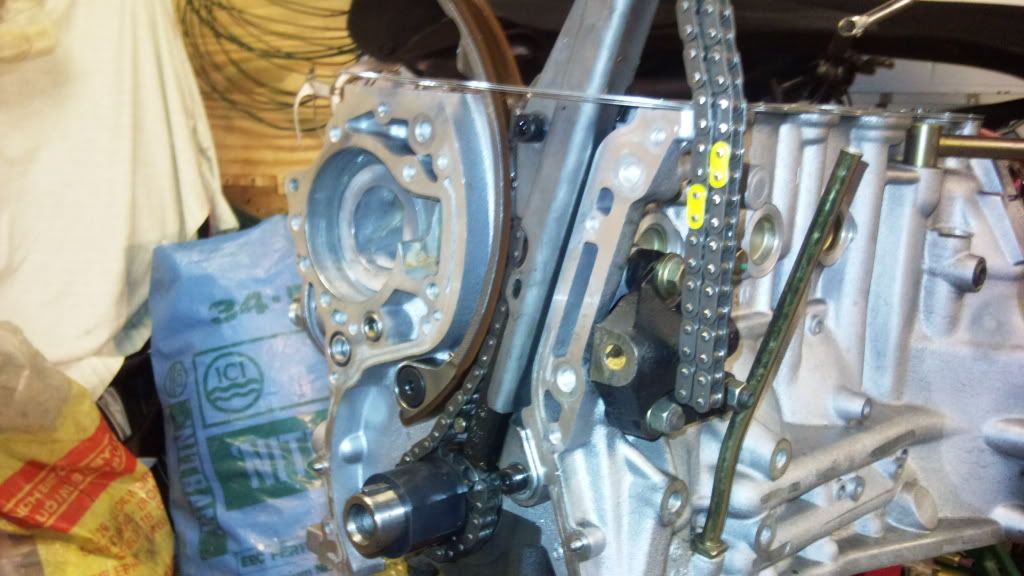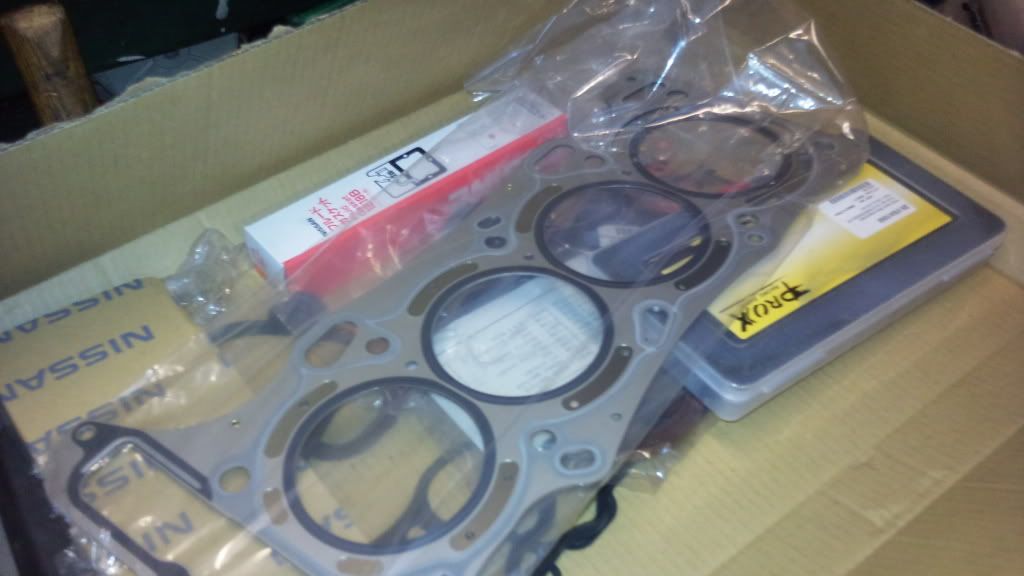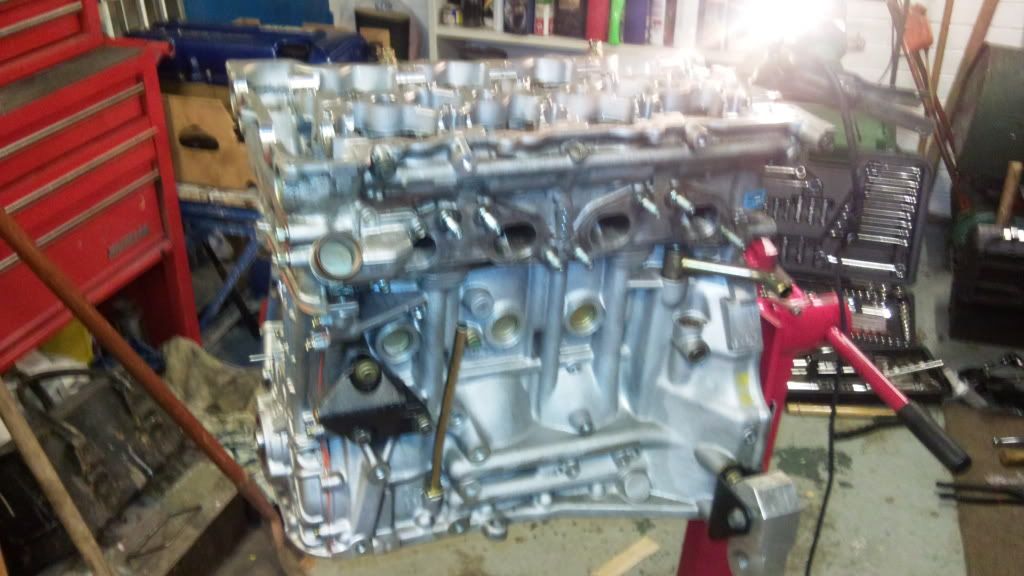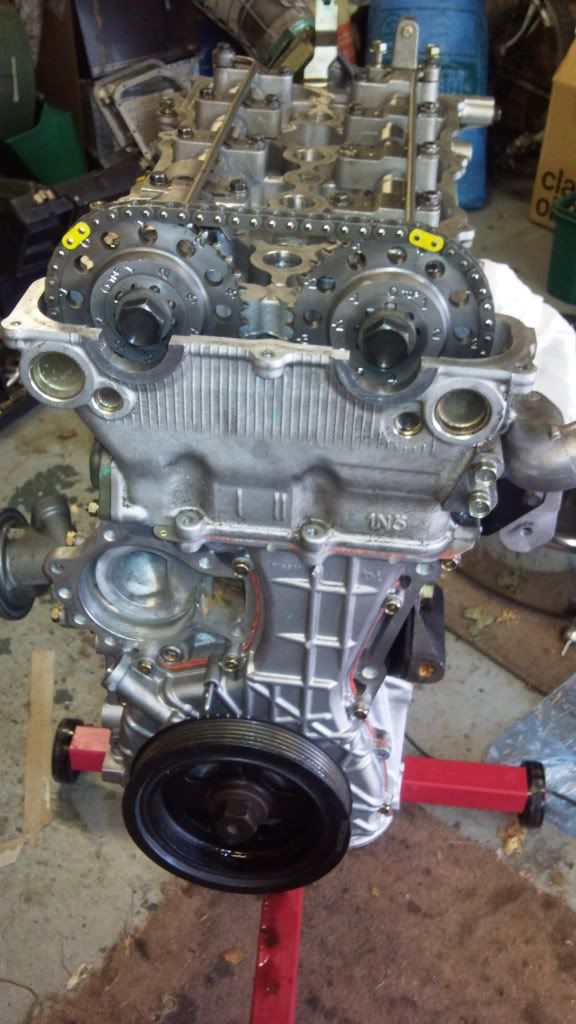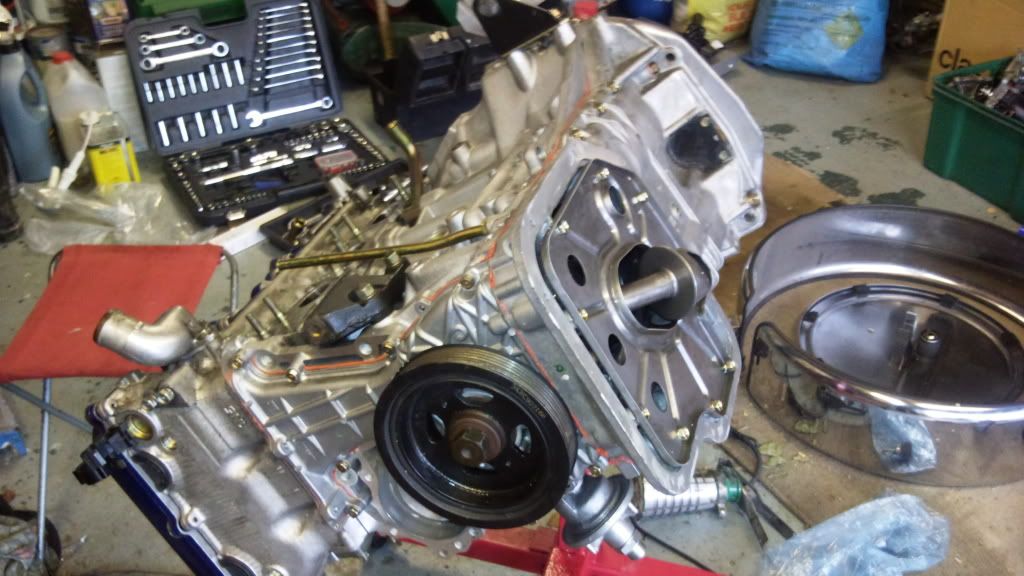 everyone knows blue silicone makes you faster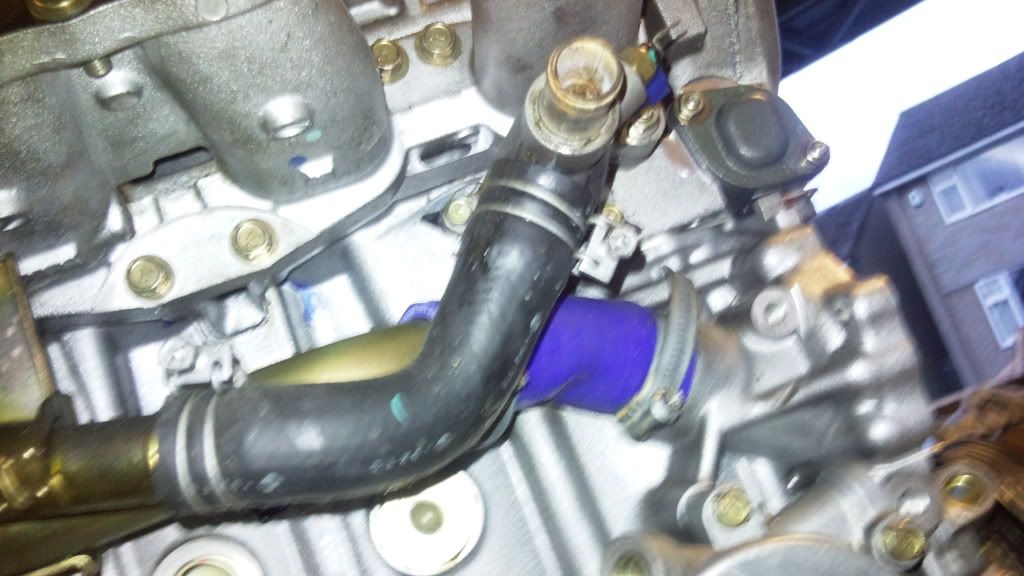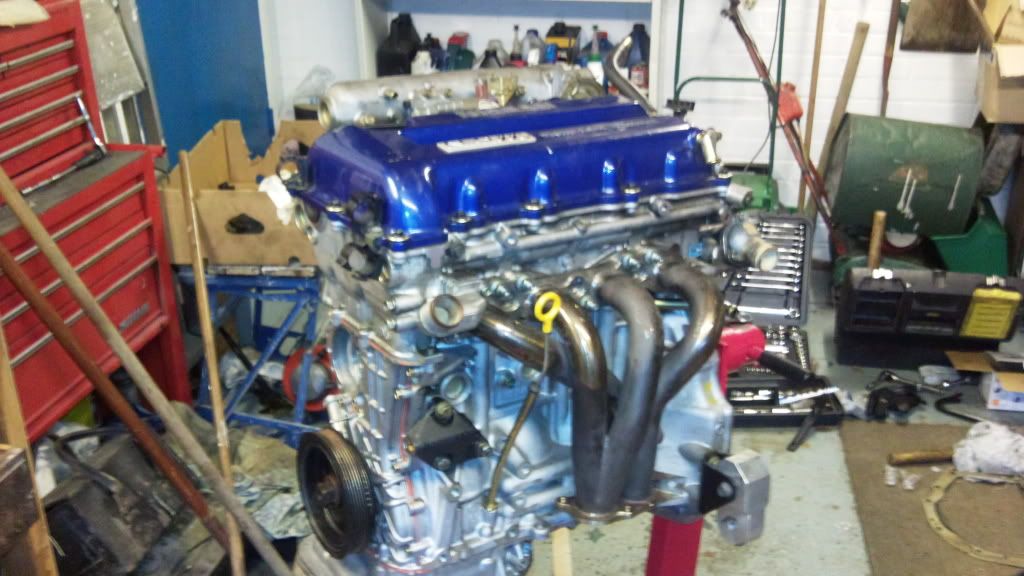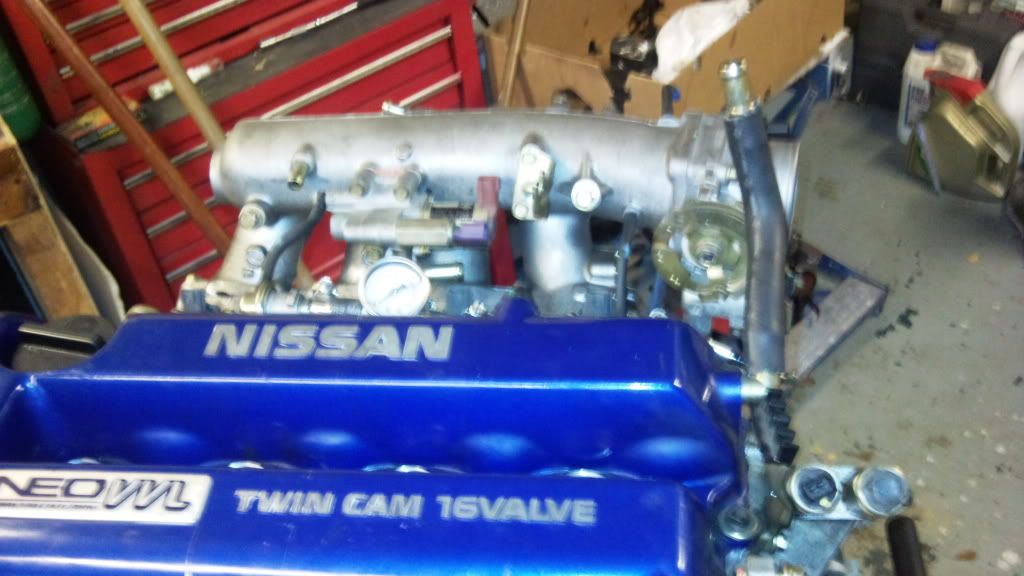 the engines had all new gaskets and seals put in whilst iv been working on her.. so quite a good weekend.. just the ancillaries and loom to put on then i can sling the gearbox up against it with her new Sspec stage 3 clutch and its ready to go in the car..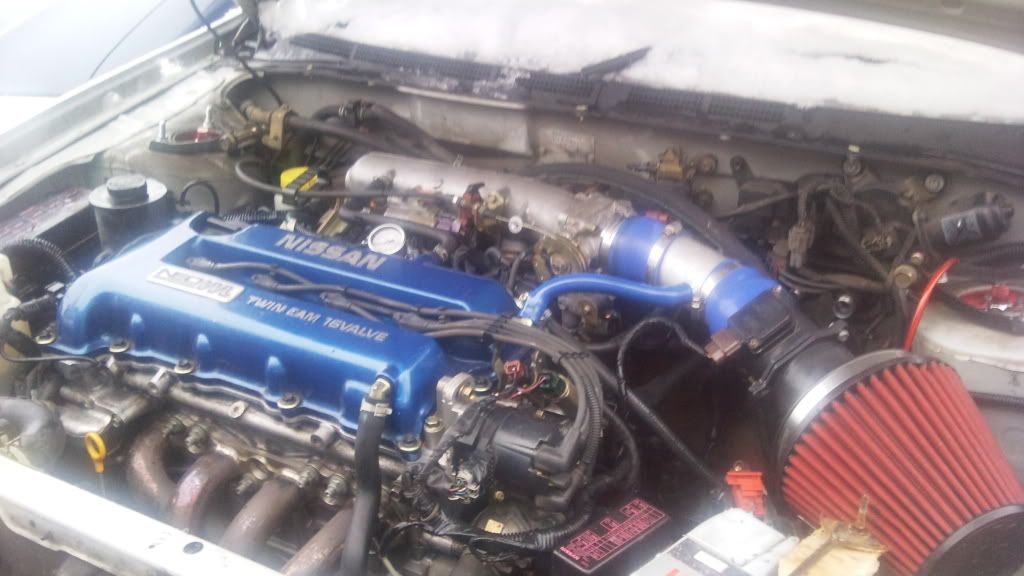 right here's the graphs links for big :-
power and torque
http://img.photobucket.com/albums/v355/ ... 1292435180
AFR
http://img.photobucket.com/albums/v355/ ... 1292435271
that car was broken and sold a year ago as it was worth more money in bits than it was as a whole car..
Then I got a Nissan S14a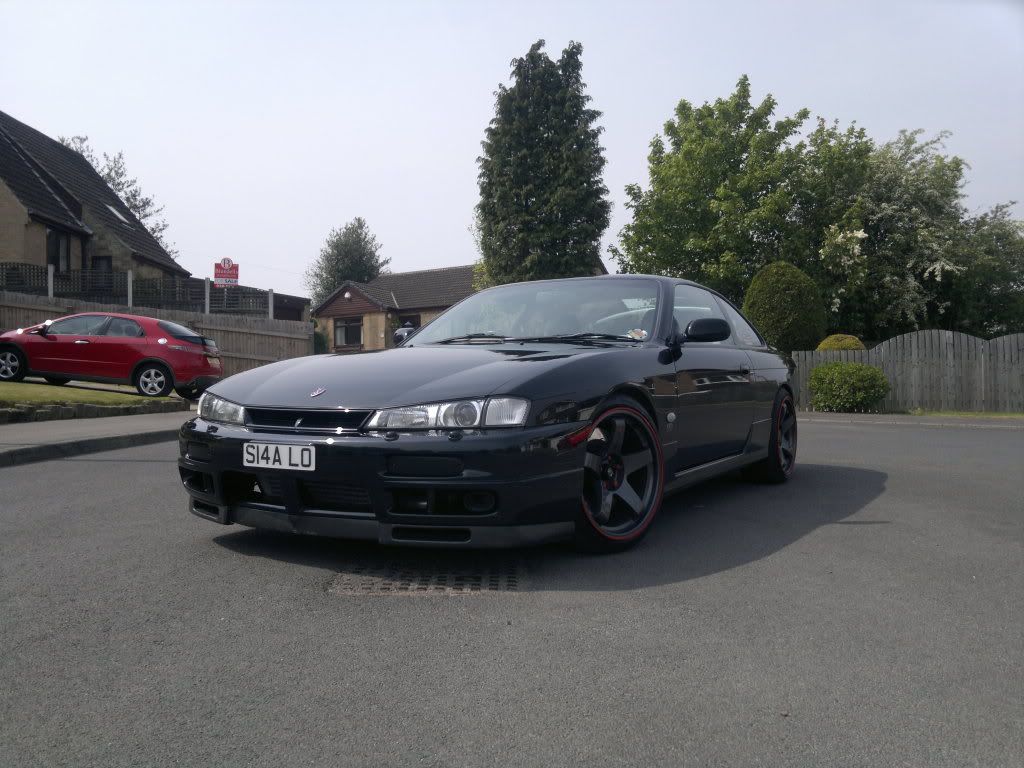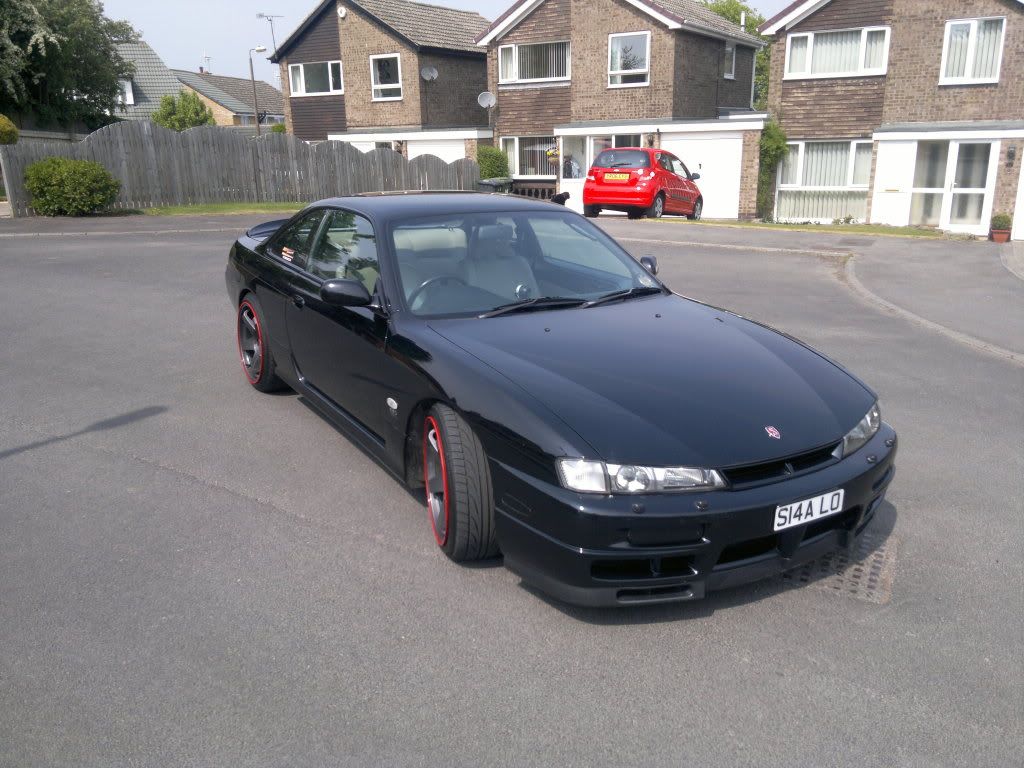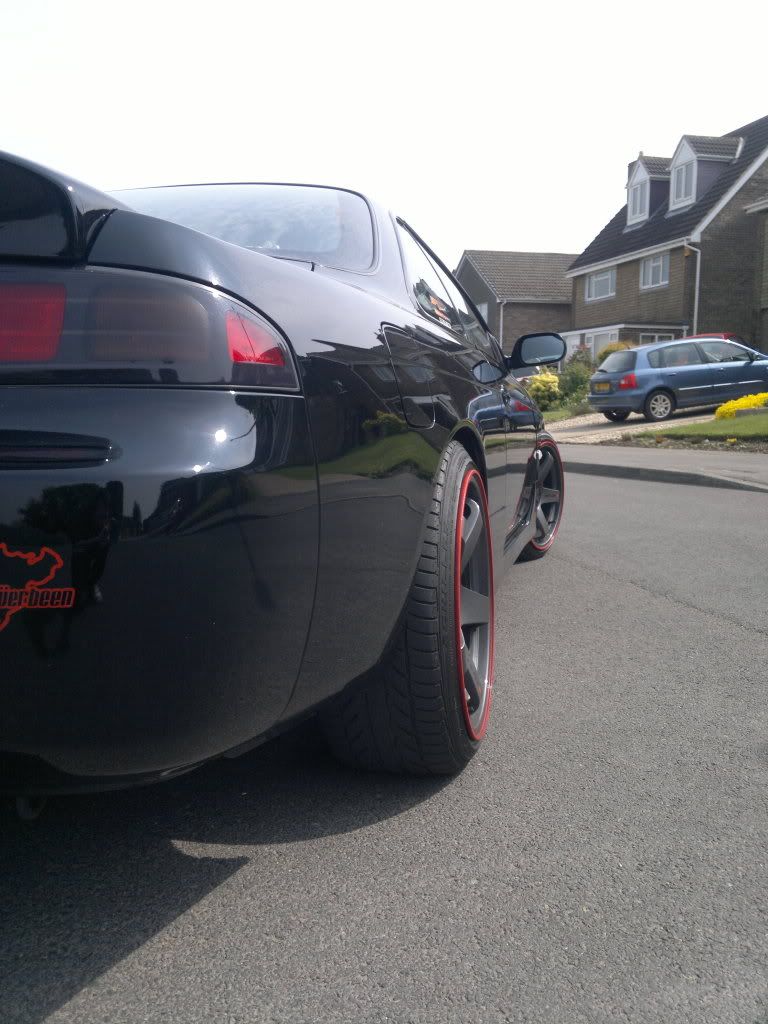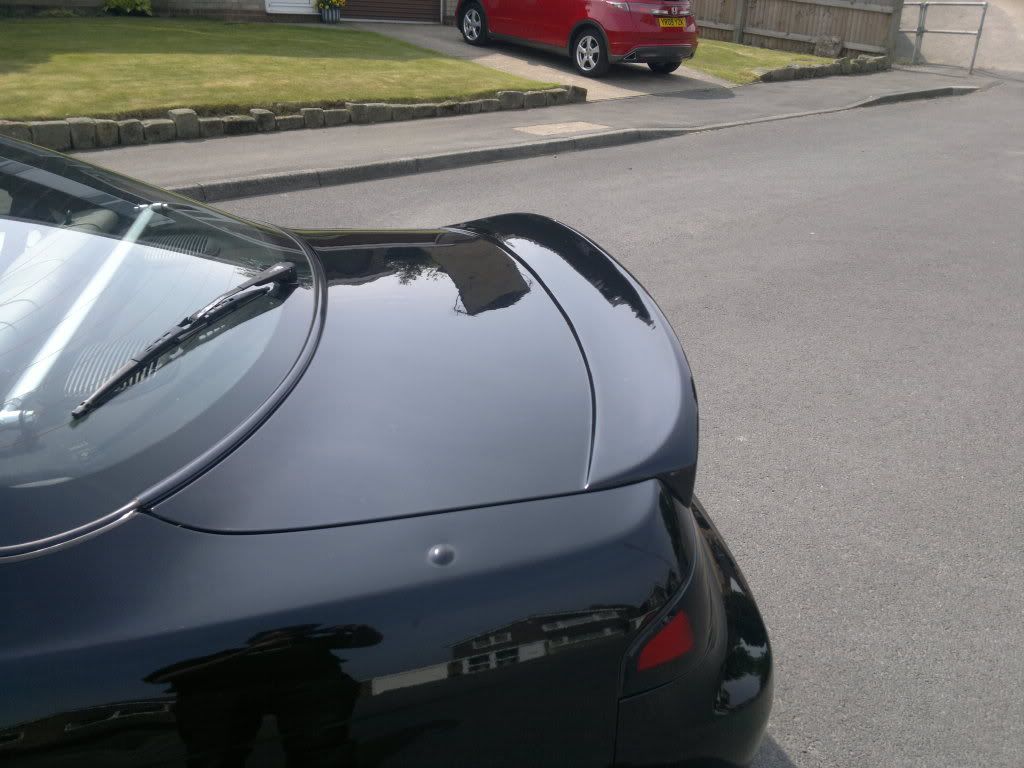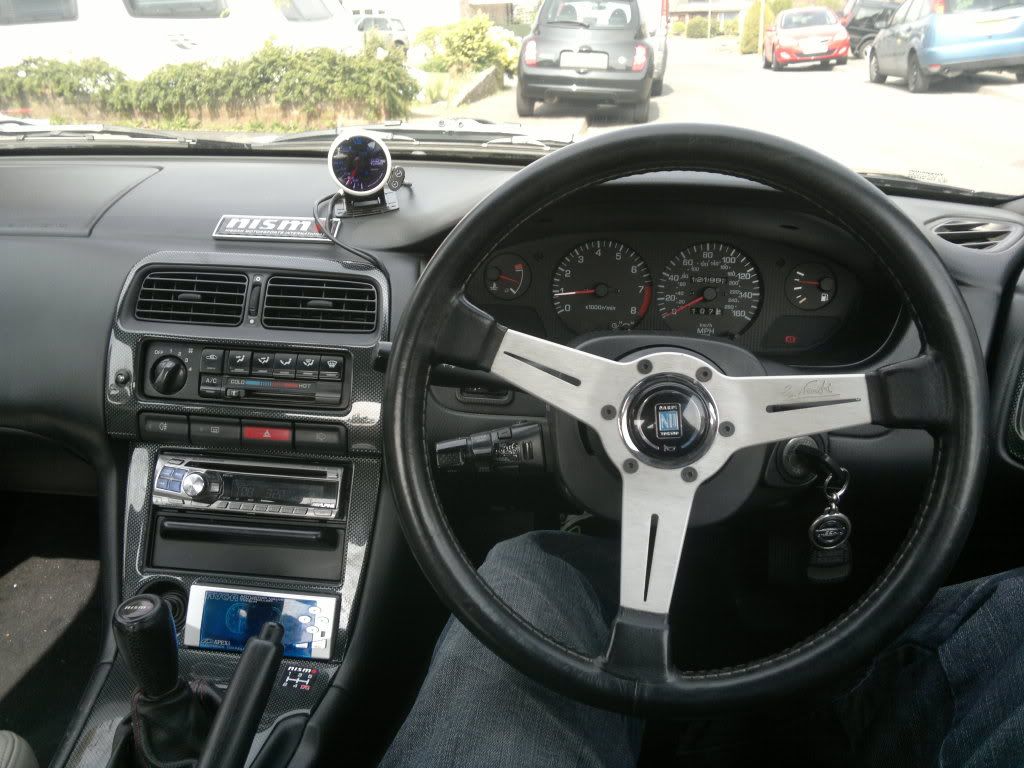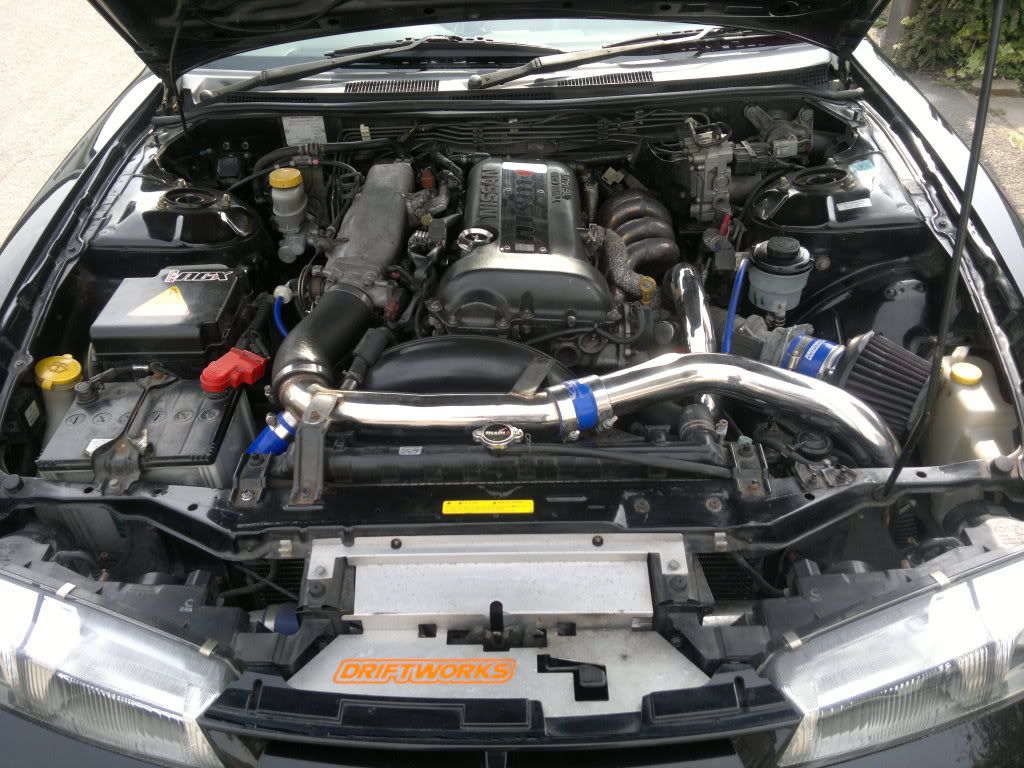 I rebuilt the engine on that and sold it on to a friend I am now working on a new micra but I haven't put any details of that online